That's a nice table ! Did you buy or build that?
Nah…the one depicted is 46". You can get them with drawers and they come with screw in "feet" if you don't dig the lockable castors.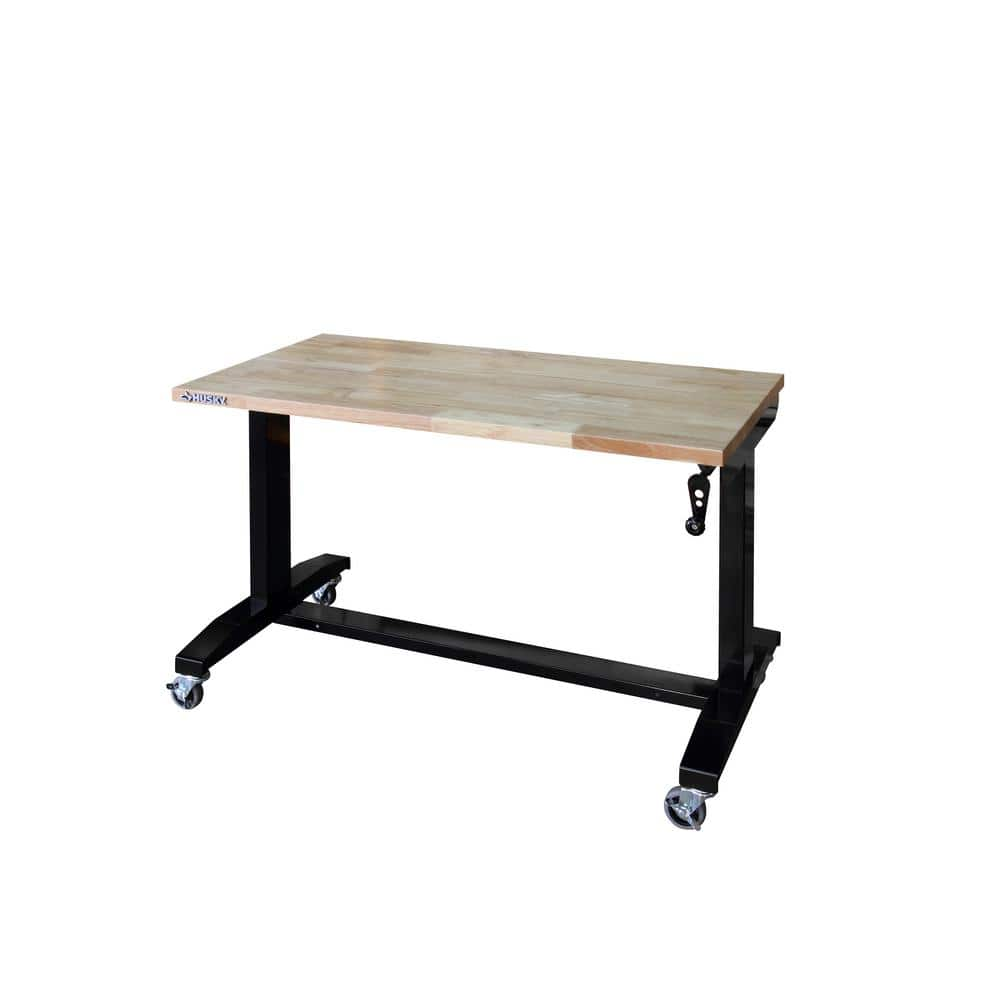 Elevate your work experience with the Husky 46 in. Adjustable-Height Work Table. This multi-functional work station features a manual crank that can raise and lower the work surface height. The 1.2 in.