Discussion Starter
•
#1
•
For sale or Trade Trophyline 2006 Treesaddle Mesh style Size Large $260TYD Paypal preferred.
I bought this last summer from Jsouthern to see if the treesaddle style hunting was for me, since then I bought 2 more! Awesome way to hunt state land, beats hauling in a stand each time. Mesh style is the lightest one and great for early season. I use them in hunting with my boys as well - they sit in the treestand and I hang behind them to help/guide them as we hunt. Sure beats trying to get 2 stands in a tree.
Anyway my wife says I need to get rid of one. So here it is...
Great shape only hunted a few times from this one and a medium fits me a little better.
Details:
- 2006
- Large
- one piece TL linemans strap with aluminum carabiner
- TL tree strap
- rope style / prussic tree strap
- Standard TL Pouch
- Extra military grade pouch
- Stock Elastic shoulder straps
- No alterations done to this saddle.
Rope Style Tree strap/Linemans Belt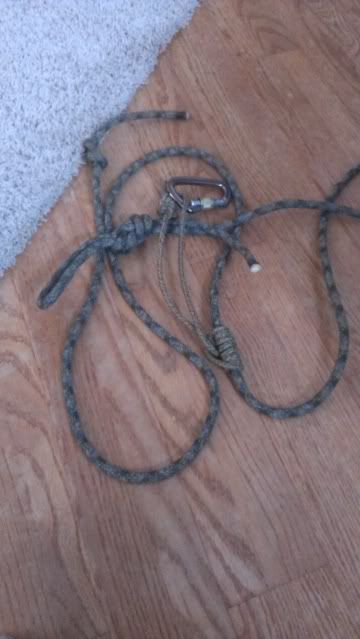 Trophyline Treestrap
Trophyline Linemans Belt