Discussion Starter
•
#1
•
My wife has injured her shoulders and can no longer shoot this is bow is an excellent choice for women and youth. Was purchased new in May 2010, and has been in her bow case untouched since Sept 2010. Never been exposed to harsh or wet weather conditions. Like new and very well kept. No dings, scratches or any imperfections of any kind. i have several pictures for this bow available if requested. You will not go wrong with this bow.

$600.00
(price includes shipping to United States ONLY and insured up to $600.00)
Information about bow is listed below these pictures.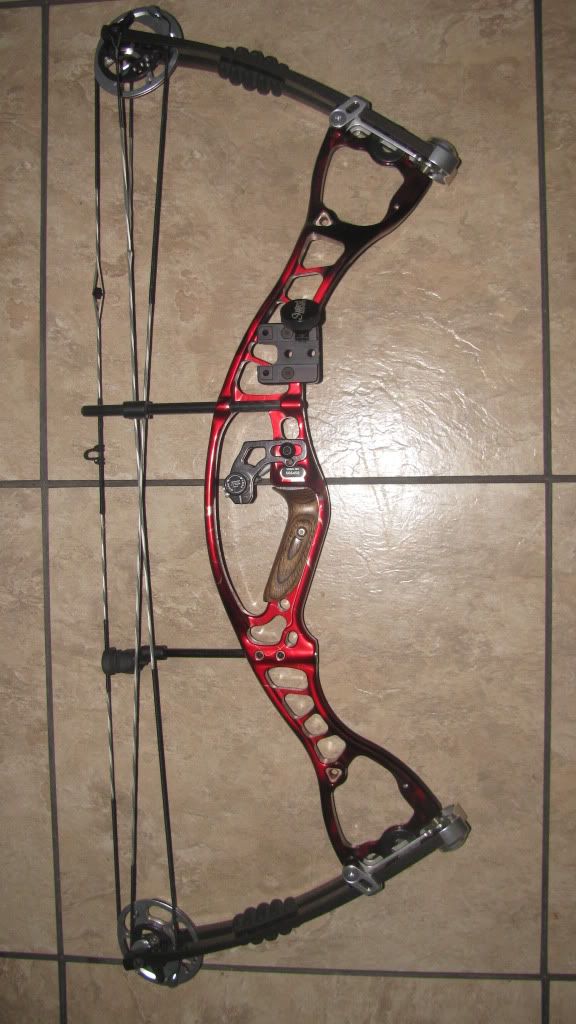 If you are interested in this bow please message me here or email my wife at
[email protected]
IBO Speed (fps): 306
*currently shoots 280FPS before modifications were made to slow down speed to meet specs it was shooting 297 FPS.
Brace Height: 6 ¾"
Mass Weight: 4.1 Lb
Weight Range: 50#-60#
* currently set at 60*
Limbs: ZRS12
Wheel: Cam & 1/2 Plus
Draw Range: 23" to 25.5
*Currently set at 25.5"