Discussion Starter
•
#1
•
Well, things are slowing down here a bit...figured I would share the story of my 2013 Nebraska Buck. I know I really really enjoy reading the posts with a good story attached. So figured maybe someone else would enjoy this story.
So here is the hunt.
Tagged out in KS, decided to buy my NE tag and give some public land a try. Had scouted this piece a few times. Really looked pretty decent. The last scouting trip really found what I wanted to find. Call this stand the river stand.
Here is the view to my right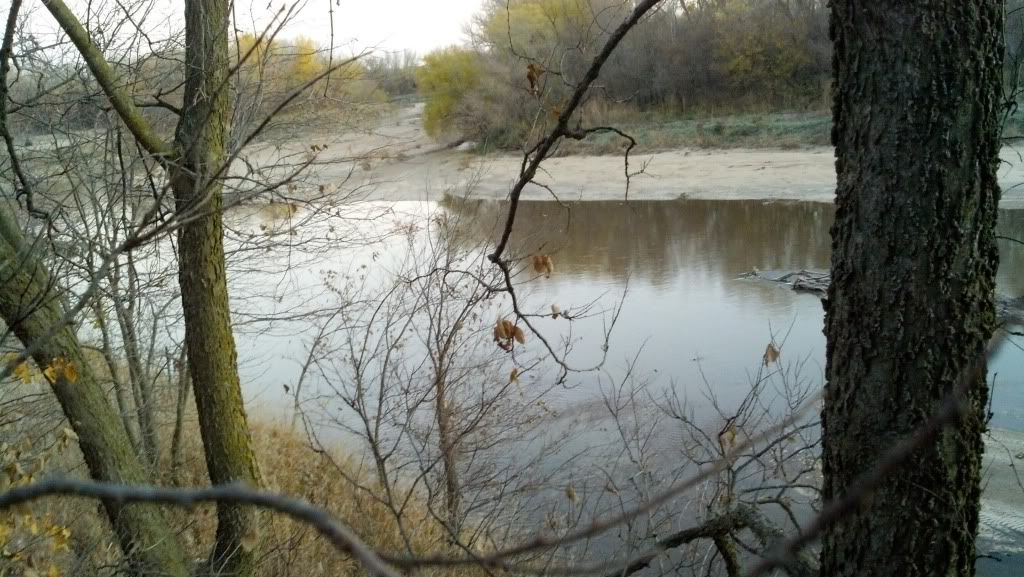 Here is the view to my left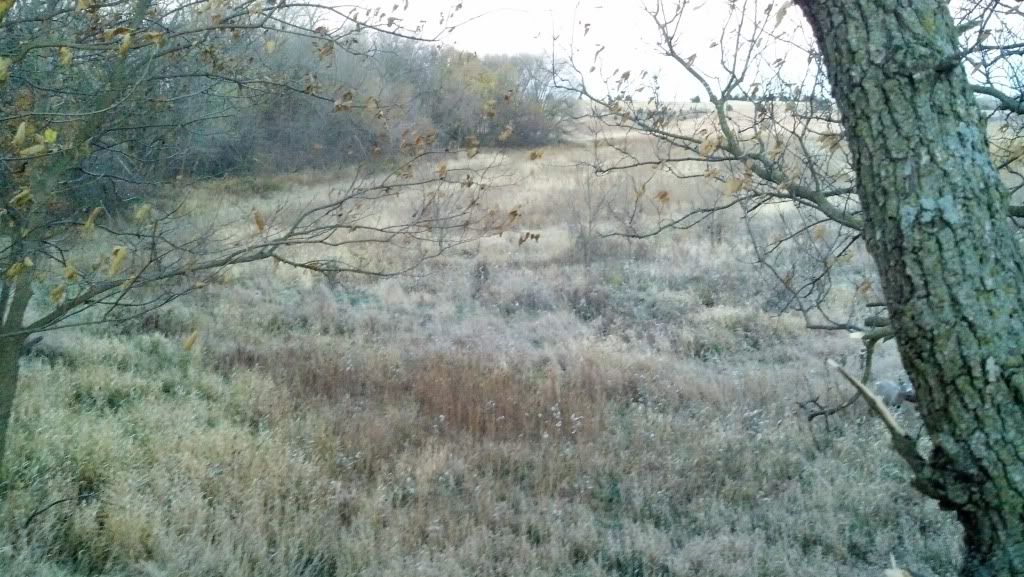 All along river you could see scrapes and rubs. For probably 1000 yds or so, you could tell bucks were working this river edge. My hunch was that the bucks were cruising this river on west wind scent checking for does. Bunch of cover. In fact, where I was setup, was an opening between 2 blocks of timber. Gave me great visibility so that I could use my decoy.
Up until this point in 3 hunts I had seen doe and small buck from this stand. And saw doe long ways off. I was planning on sitting til noon. It was pretty cold. Actually it was pretty windy. Buddys text message was not working right. So I had actually just called my him at 10am to see what he was seeing.. Deer could not hear talking. Mid conversation, I look up and said "I gotta go. Big buck coming!!!"
See the buck come up out of a dry creek bed, right on a trail where they were coming up the bank. Buck went and started working scrapes. Grabbed my grunt call. Gave him a grunt, snaps his head up and here he comes. Awesome. He sees decoy and puffs up. Ears laid back. He comes into 18yds but he is quartering too. No shot.Takes two more steps. Maaahhhh. Put the pin on the sweet spot at 15 yds. He runs 15 more yds and starts the death wobble. Down he goes. I am pretty jacked up at this point. Reached the point (thankfully) that when the deer comes in, I am pretty rock solid. BUT once the arrow is fired and I know the shot is good, I fall to pieces. Shiver and shake uncontrollably like I have a fever...teeth chatter. Half of the time, I forget my stuff up in the tree. Crazy but I LOVE IT.
Buck scored 144" 21.5" wide. Figuring the deer was 4-5yr old.