Discussion Starter
·
#1
·
ATM- All Terrain Markers by Legacy Outdoors, LLC
These markers consist of a 4" x 5" Fluorescent Orange marker on a 15" wire staff- basically a survey flag; however, I have gone a step further and placed each set of (20) in a re-usable/ re-sealable/ somewhat-flexible tube that can be stuffed in your pack, stored in the truck or left at your stand site for the moment of need.
Most currently marketed products require limbs or branches for attachment. The fact is that visibility is lost over distance and not every game animal bleeds near a tree or bush on its escape route, thus the ATM's-
1. High Visibility
2. No vegetation required
3. Establishes easily recognizable route of travel, should the blood trail weaken or dissipate due to a lack of blood loss or rain/ snow.
4. Re-usable
5. Great for marking yardages
Supplies are limited at this time, pending the demand for these markers. However, I am prepared to obtain additional supplies and fill orders quickly, should the demand become significant.
Introductory price is as follows:
(1) 20-count Tube: $10 tyd in the lower 48. (Paypal and Postal Money Orders only.)
*Large quantities are available. If you have questions, please shoot me a PM.
Thank you- Sharrod
Product and field photos of the ATM in use: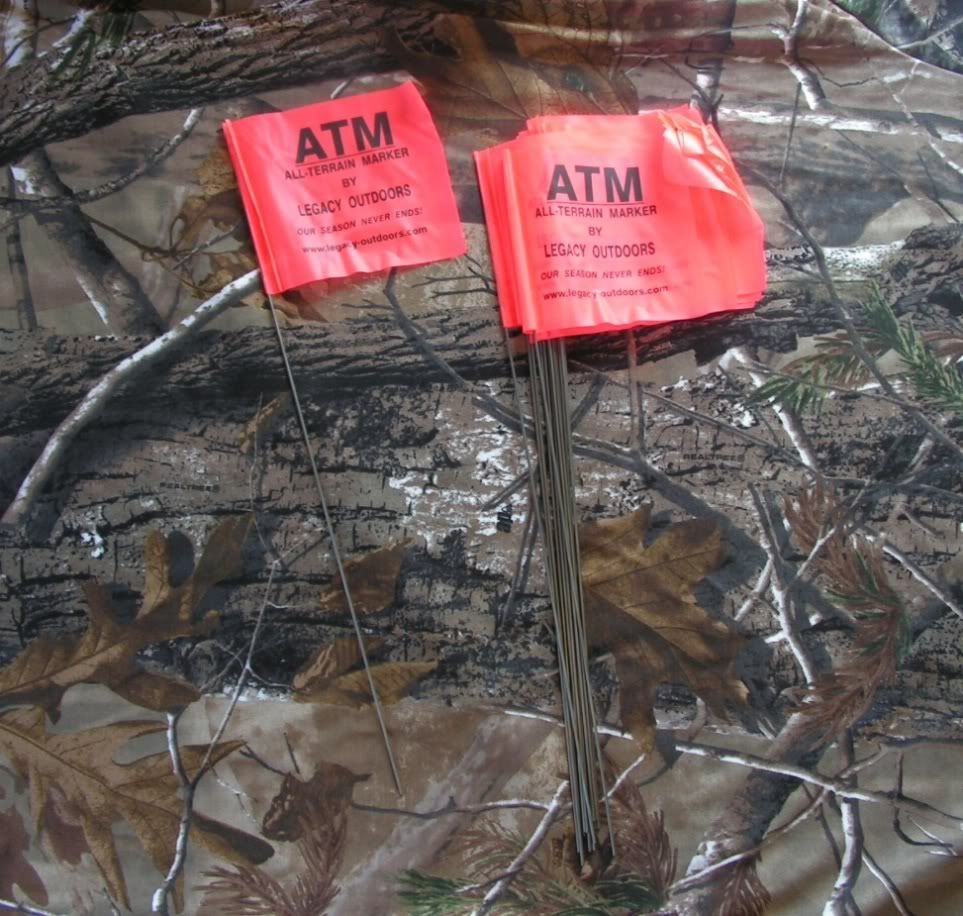 Note: These wire staffs are not galvanized and can rust after exposure to the elements. Legacy Outdoors, LLC offers no guarantees and assumes no liability for use of this product.