Discussion Starter
·
#1
·
I know that wireless cameras are becoming more and more popular. I wouldn't spend the money on one until recently when I moved over an hour away from my hunting spot. Driving 2 hours roundtrip and the use of gas would be too much. So I looked into a wireless trail camera. Apparently at first they were hard to set up but now in 2015 they are much easier. I talked to a guy at an archery store who's got 3 Covert Black Ops and loves them. He's used them for 3 years.
I went started researching them and looked at
www.trailcamerapro.com
and found that the Covert Black Ops and HCO Spartan cameras basically scored the same and both scored very well. Trail Camera Pro has great customer service and helped me choose which camera to get.
The reason I went with the HCO Spartan was because it had a premium service that allows you to get larger pictures in HD (1280 x 960 vs. 640 x 480) and they also have a cloud type feature to store your photos. You can also change the settings on the camera from your computer or cellphone which is nice. It also comes with a 2 year warranty.
I ordered the camera from Trail Cam pro for $399 and it came with a free security box, free AT&T card, free 8GB SD card, and free premium service for 90 days. The camera arrived quickly and they recommended using 12 Energizer Ultimate Lithium batteries which should last all hunting season.
Setting up the camera was extremely easy only taking about 3 minutes and setting up the wireless AT&T service with the sim card to get phone service was also just as easy taking only about 3 minutes. You basically just put your info and address and two numbers from the camera and you're set. It couldn't be easier. I actually did it out in the field.
I am so happy with HCO Spartan. I've had some questions and their customer service has answered quickly the 7 times I've called them and helped me out. They also quickly responded to my emails. It takes great pictures and works flawlessly so far. We'll see how the long term tests goes.
You can have this camera send pics to your email, premium service, or text message to phone (any carrier).
I have mine sent to my phone via text so I get it right away. I have my email on fetch so I use less battery power on my phone and if I had the pics sent to my email I would only get the pics when I manually checked my email. To get the pics sent via text message you just take your phone number and add mms.att.net (Verizon is similar) and don't add the 1 to your number.
So your number would be like

[email protected]
This is the AT&T sim card choices. I think it's the same for the Verizon service. I chose the $25 for 3 months. Not bad. Cheaper than gas, that's for sure.
250 MB of data for 24 hours - $5.00
250 MB of data for 30 days - $14.99
1 GB of data for 3 months - $25.00 (in our opinion this is the best value)
3 GB of data for 30 days - $30.00
5 GB of data for 30 days - $50.00
I have this camera on 3 pic burst. It can only send one of them immediately via text and the rest get put on the SD card. The one that was sent via text is also put on the cloud service. They come in regular quality but you can just click HD on them and it will change them to HD better quality.
If you're looking for a great wireless camera I think this is the best bet out there besides the $1,200 Reconyx wireless camera. I don't have a lot of experience with wireless cameras but so far this one has been great.
Next year I may not pay for the $4 a month premium cloud service because the pics are so good in regular I may not see a point. We'll see, either way, $4 a month isn't too bad.
http://www.trailcampro.com/hcospartangocamnoglowattreview.aspx
http://www.hcooutdoors.com/camera-spartan-gocam-at-t-version-3g-wireless-blackout-ir-hd.html
Day pics: Note, in HD (1280 x 960)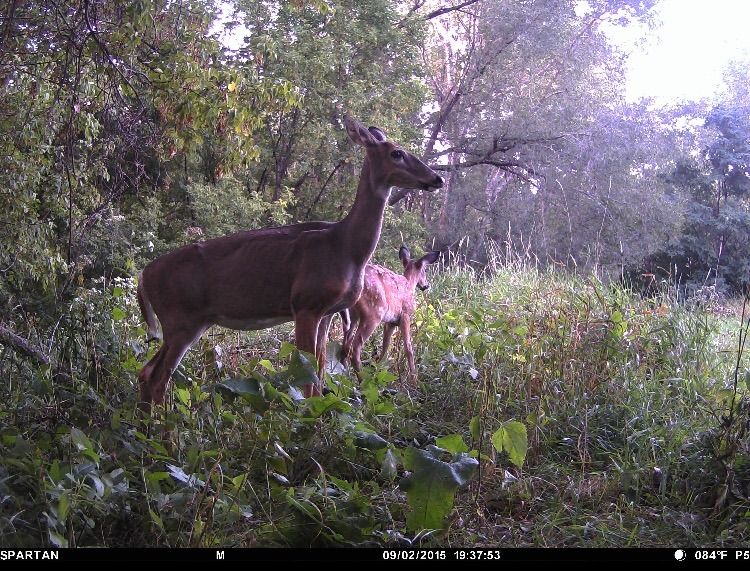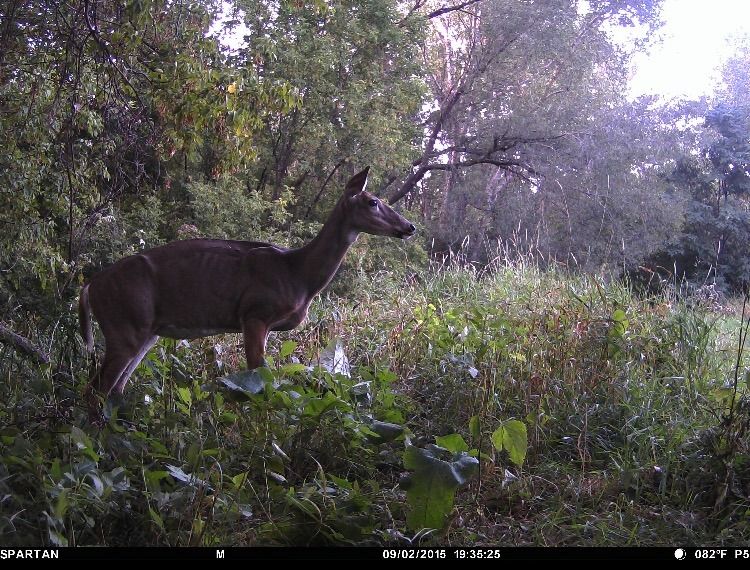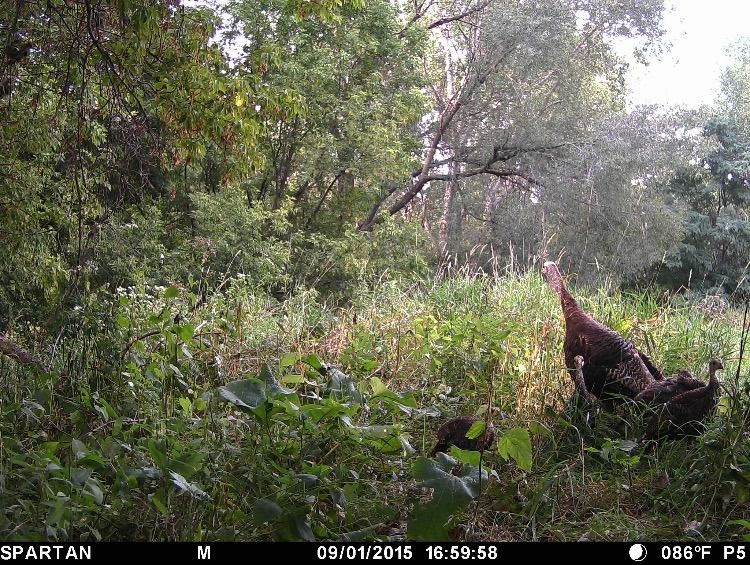 Night pics: Note, not in HD and regular size (640 x 480) .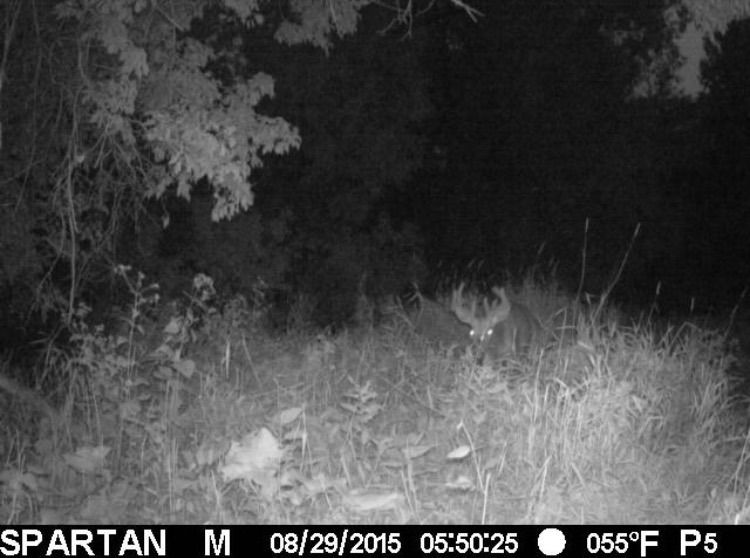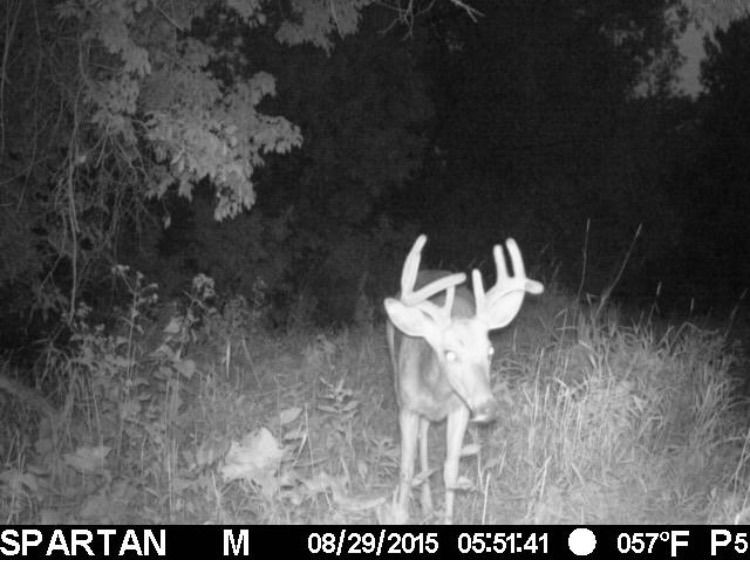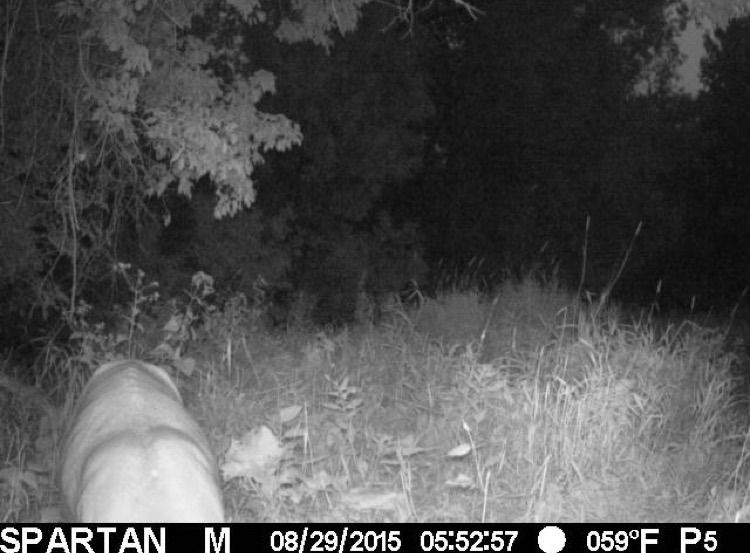 Almost no blur in any of the pics!
I secured the camera in it's security box with a trail camera lock and python cable. I attached it to a treated 4X4 post with metal straps installed on all sides so it's hard to cut through and two 50lbs. bags of concrete so it's heavy. A thief can steal anything but they'd have to work for this one. At least I can deter them a bit.
I can't tell you how cool it is to get a text and it's a pic from my trail cam. It's immediate and fun. Also, if someone tries to tamper with the camera I'll at least have a pic and I can also have the landowner check it out immediately if that happens too.