Discussion Starter
·
#1
·
As you guys know, I did a pictorial review a couple years back on the Clark Jungle Hammock "North American" model as a viable option for back-country hunters and spike camp hunters... predominantly guys hunting out west. These hammocks are great for guys who don't like sleeping on the ground, and who may be hunting where there isn't flat or "non rocky" ground. The hammock also allows you to setup in areas that are wet/soppy and even may have standing water.
This is the old thread with alot of pros/con's....
http://www.archerytalk.com/vb/showthread.php?t=678428
Since then I have sold the North American and upgraded to Clark's new NX-250 model. Here is the new NX-250. I did NOT setup the rain fly when taking the pictures b/c it was 28 F outside (lunch break at the office) and the wind was blowing 30-40 mph.:shocked:. I'm somtimes amazed that I really care about doing pictorials of gear... setting the hammock up and taking the pictures was not fun in this weather (I wore too light of a coat today).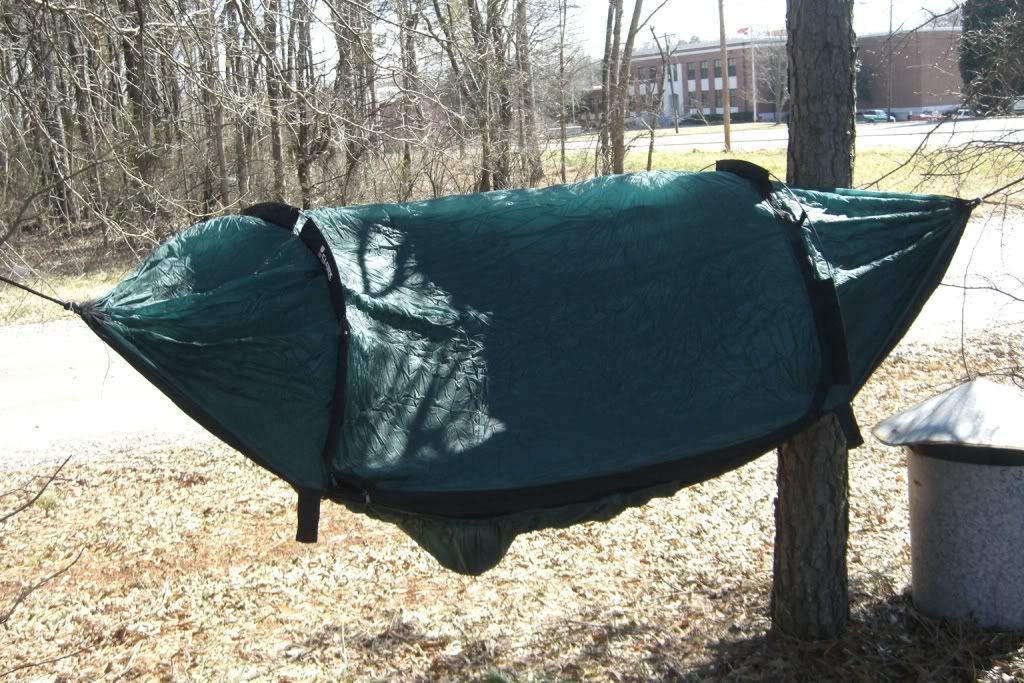 The NX-250 is about 24" longer and about 6"-8" wider than the North American and uses a different canopy setup (the arch rods) that gives more internal volume (think dome tent vs. teepee). I think the new canopy rod system really works well and makes a big diffrerence. I like it alot. For a half rigged setup, it felt and looked great from the inside.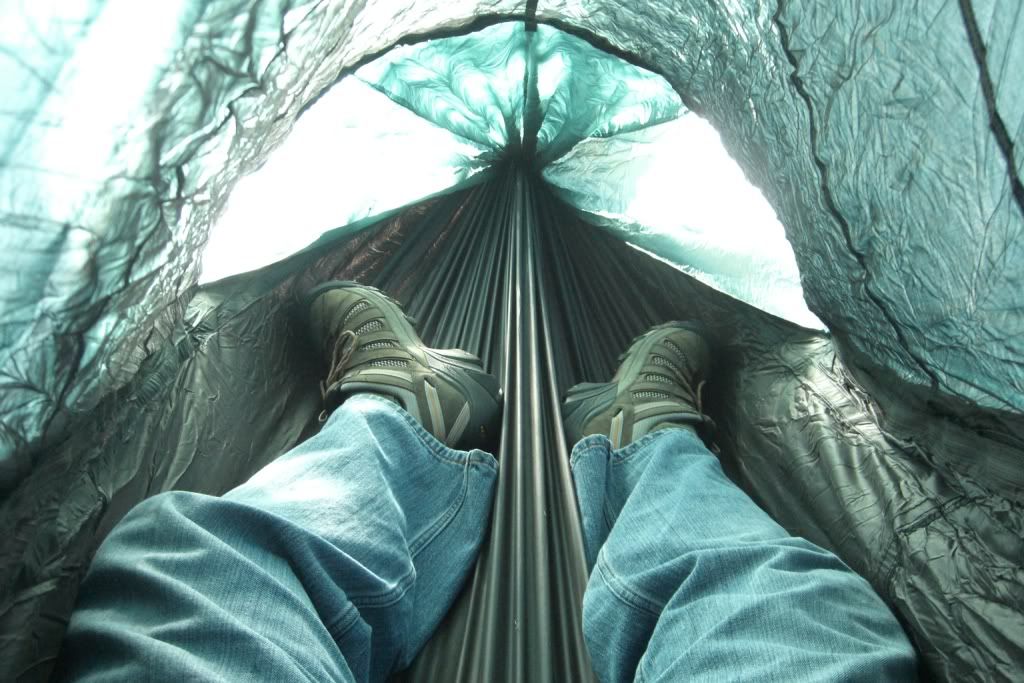 There are also some external clips that you can use (tie up support lines) if you want to make the canopy more taught.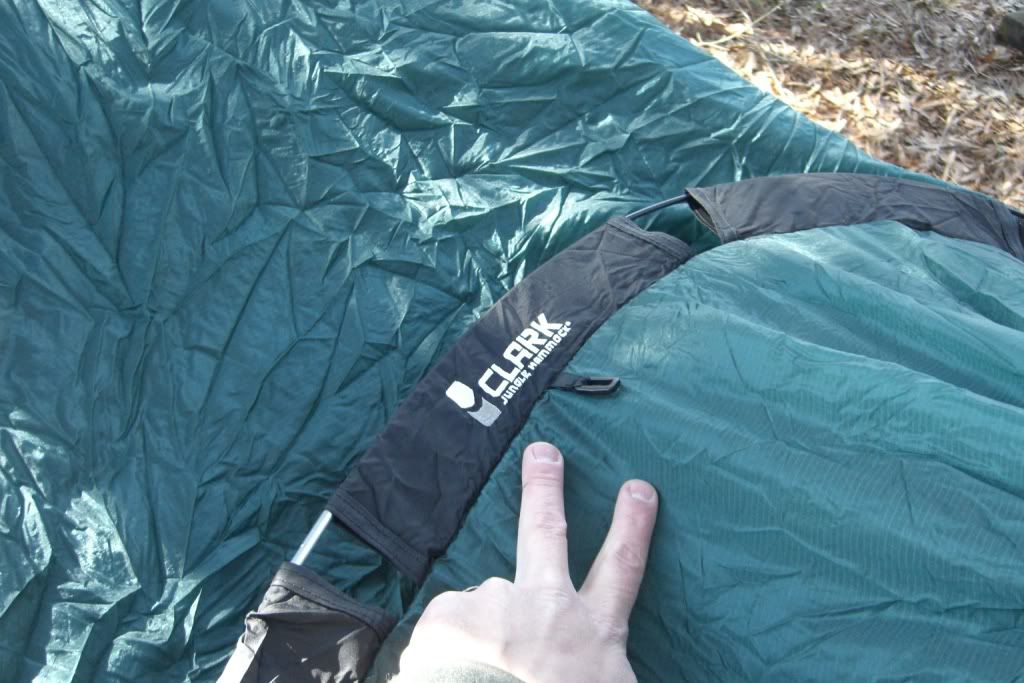 In the past, I had rigged the North American with my UCR ropes to make it easier and faster to tie up to trees. That worked well, but I have discovered (more like saw it on youtube) that you can use the factory drip ring with a few half hitches to do the same thing. This system is superior to using UCR's or any other sort of rig... it's great, is super easy to tie up and work well... no additions or modifications necessary.
In the images below, you'll also notice that there are webbing straps attached to the trees. These are really cheap and can be bought direct from Clark if you ever decide to get one of these hammocks. The webbing straps give you more reach than you could get with the ropes, but they are mainly to protect the trees from having their bark and underlayers of cambrium damaged from the ropes. I'm not a tree hugger, so I never thought is was a big deal... but I will say that they make setting the hammock up alot easier... I'm all about easier.:thumbs_up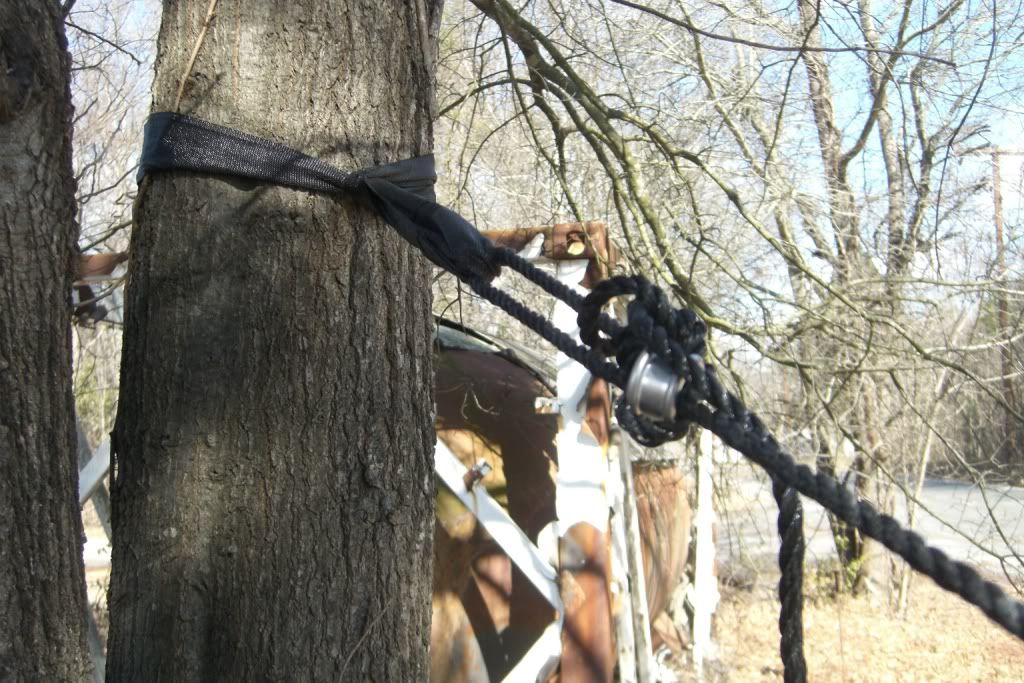 One of the big benefits that the Clark hammocks have is the storage pockets under the hammock. You can get a TON of gear in there for storage off the ground, and out of the weather while you are sleeping. I normally store my boots, jackets, rain gear, food, stove, and anything else I can think of in these pockets. They also add a good amount of insulation to the bottom of the hammock when you fill them up.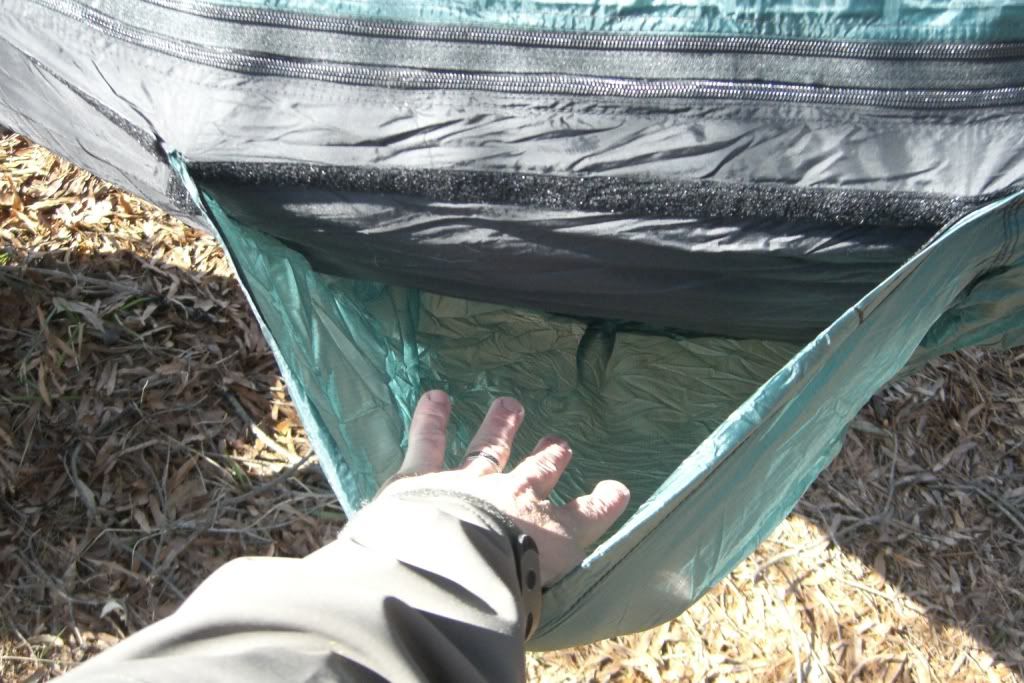 Just in case you were wondering... I have taken a picture of the hammock rolled up in it's integral stuff sack. Here it is next to an 8-1/2" X 11" sheet of printer paper.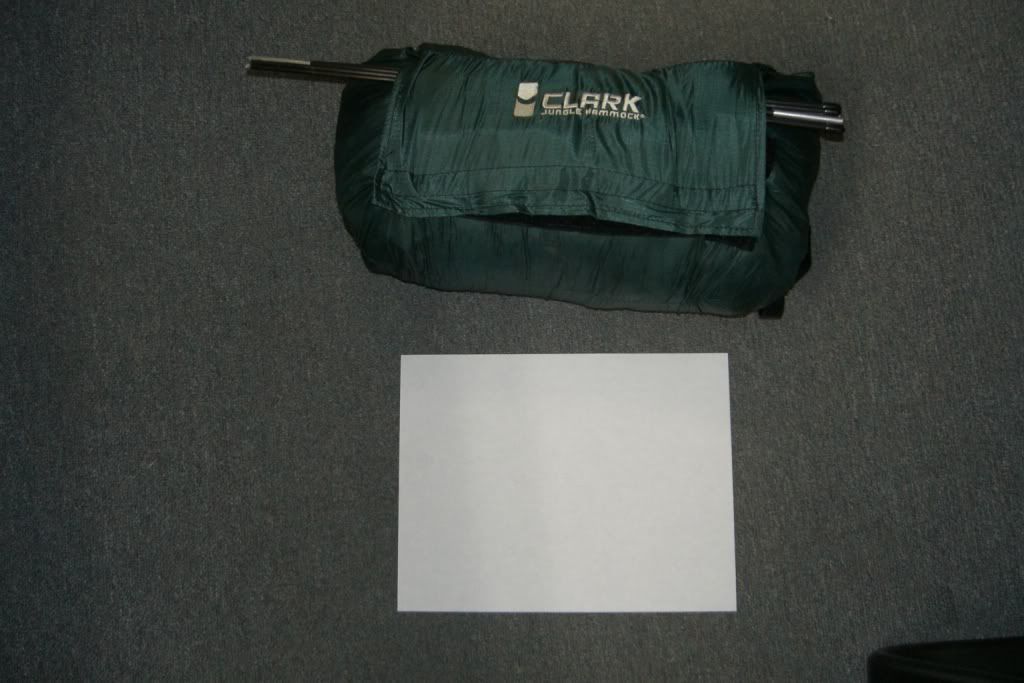 Here is a closeup of the stuff sack....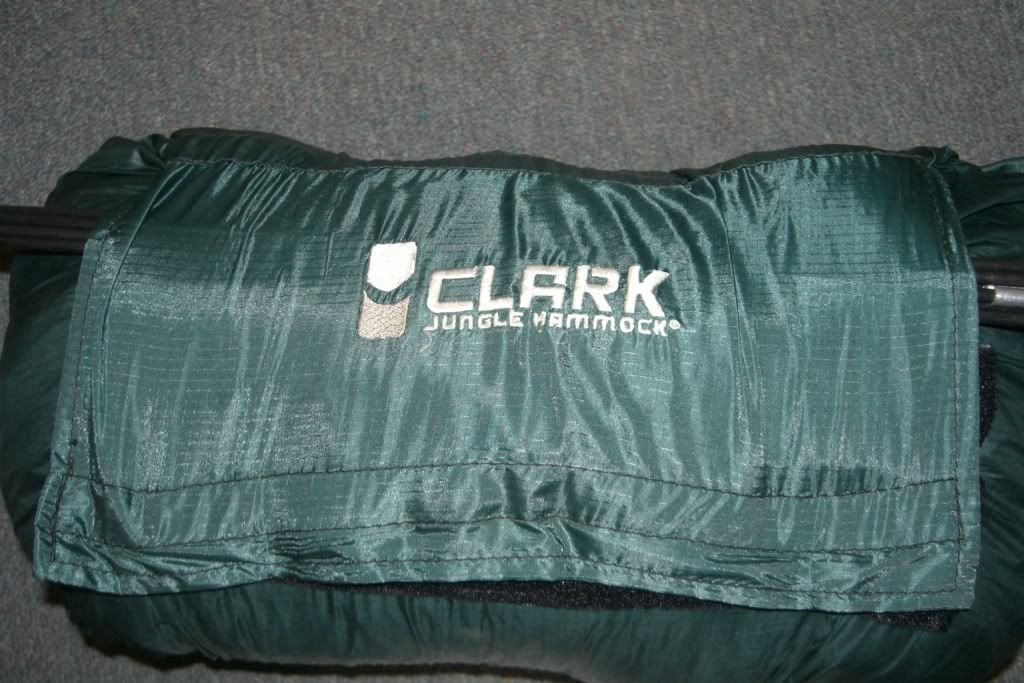 I plan to add more pictures to this thread over the next few weeks (showing the fly and other items I may have left out)... so bear with me.
That's it for now. Let me know if you guys have any questions or special pricture requests.
-ZA