i recently purchased an Eberlestock X1A1 in Max 1 camo and i have to say this is the BEST daypack i have used to date. I've owned many different packs from the Badlands Superday, 2800 and Hypervent. A few Cabela's brand daypacks. an Eberlestock Slingshot. a few Fieldline products. BUT this pack is the cats meow.
I loaded it with 32lbs to lug around on our AT hog hunt at Jed's a few weeks ago and it handled the weight very well. I carried it quite a long ways too as i used the spot and stalk method the majority of the time. the pack took the weight and south texas thorns and brush in stride and didn't show a hint of use.
the main selling points for me were the adjustable torso, molle straps, the bow tether system, Eberlestock's great warranty and construction.
i took a lot of pictures of this pack because i really believe this to be one of the best daypacks on the market. Obviously i haven't tried the Black's Creek or a couple other brands but i have tried the big contenders and they came up short compared to this pack.
and before anyone makes an accusation
NO I AM NOT AFFILIATED WITH EBERLESTOCK IN ANYWAY SHAPE OR FORM
but i wouldn't turn em down if they offered:tongue:. I just really feel they make a super pack. Hope you enjoy these pics.
If you have any questions feel free to ask. I'll get a pick of the bow tether in action as soon as i have someone here at home to snap a picture for me.
here are a few pictures of the pack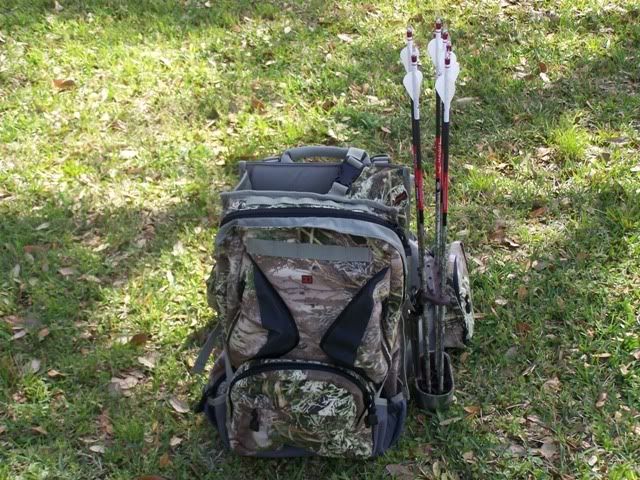 Front of pack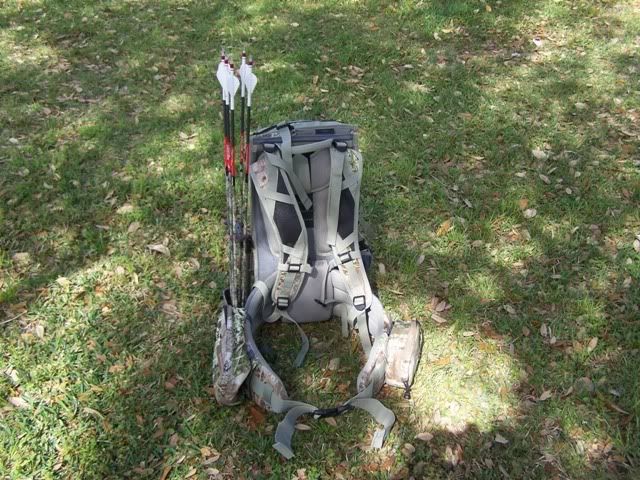 harness side of pack
close up of the adjustable feature of the harness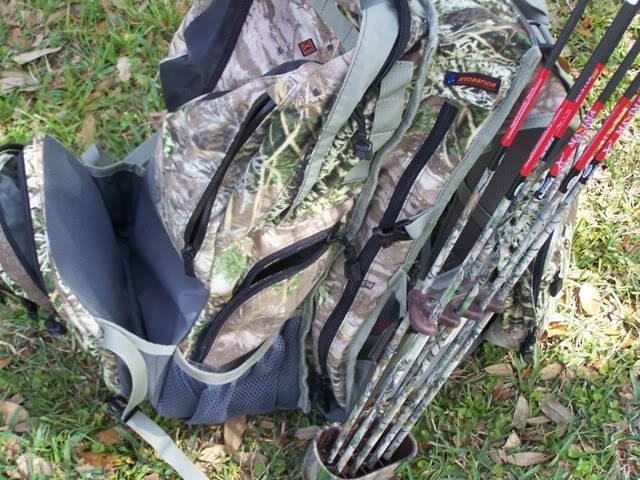 Right side of pack with hydration bladder pocket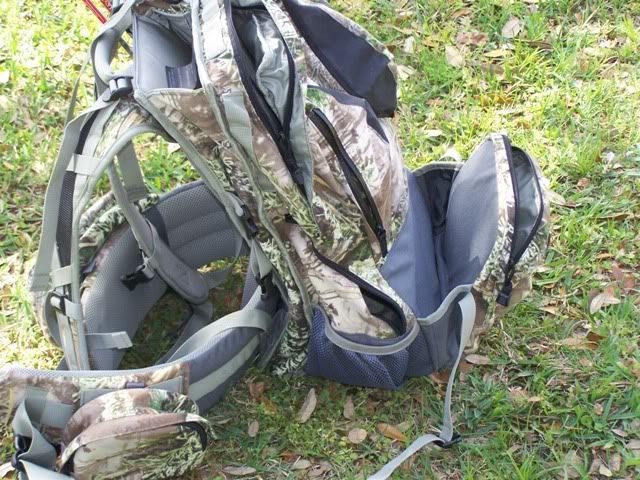 left side of pack (notice the pocket between the main part of pack and lower pouch where the cam and lower limb rest)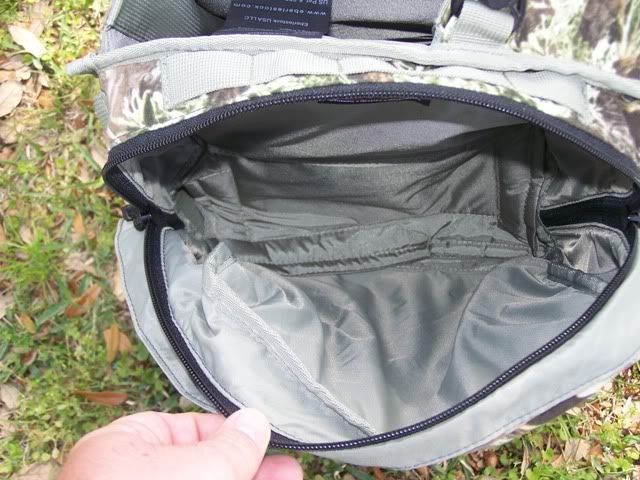 main compartment above the adjustable internal shelf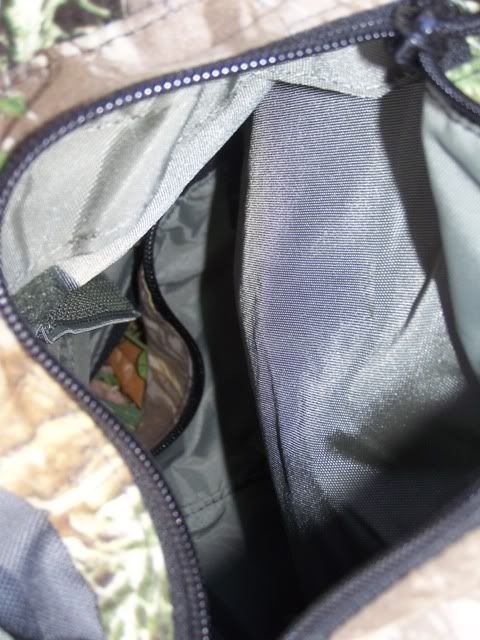 inside main compartment below shelf accesed by side zippers on both sides of pack
view inside gunscabbard (hold a scoped rifle, or spotting scope and tripod, even a pop up blind)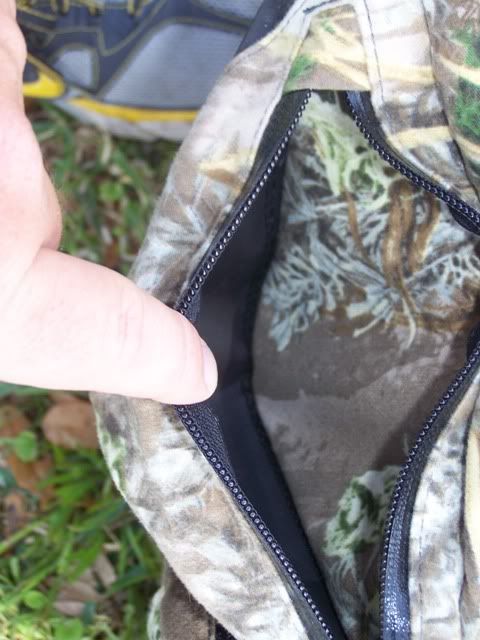 inside of one of the "X" pockets used to cradle the riser of the bow, you can see them on the front view of the pack
inside large pocket of lower pouch as seen on the front view of pack
small pocket on same lower pouch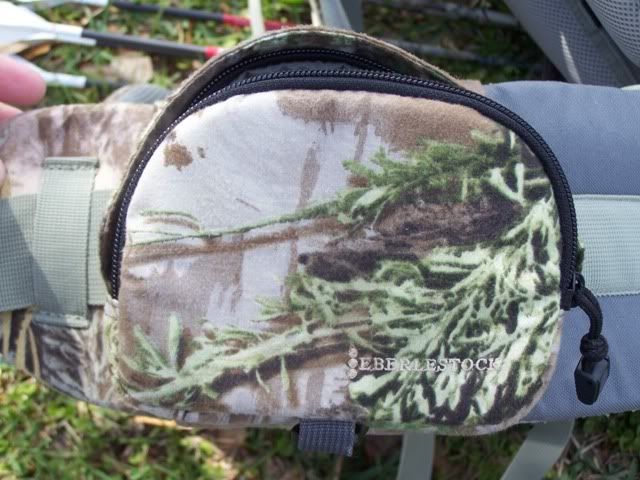 small accessory pouch i bought to use on left side of hip belt
inside of that small accesory pouch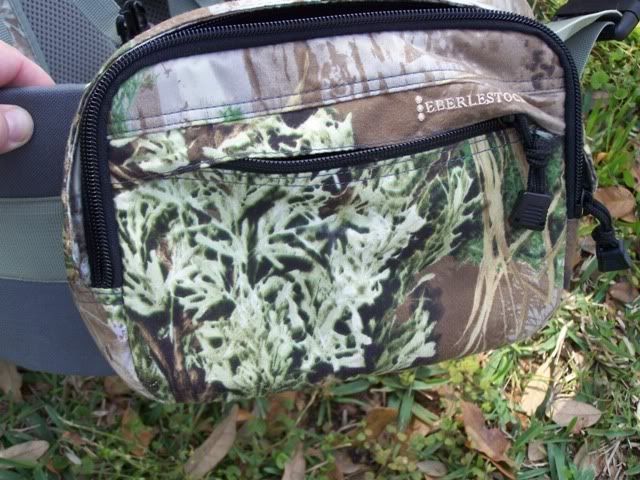 lare fleece lined accessory pouch i bought to use on right side of hip belt
inside the main comparment of the large accessory pouch (big enough for a set of 10x42 binos)
smaller compartment of large accessory pouch (big enough for a Leica CRF900 range finder :wink