Discussion Starter
·
#1
·
I've posted this on the QDMA forum, and though I would share it here as well.
I'm experimenting this year with creating a funnel made of egyptian wheat. In the pic below you can see part of the farm.
Green - 2 acre plot currently in buckwheat, will be in a mix of oats,rye,peas,radish,clover this fall.
Red- Egyptian wheat screening off the plot and following the woodline all the way to the yellow box.
Yellow- bedding cover. This is a deep steep thick hollow--ravine to some of you less fortunate non-southerners.
Blue box- stand site. This is a classic hilltop field funnel that I improved by cutting and hauling limbs/trees to block off any passage except by coming around in the field.
If planted and fertilized correctly, EW will grow to 8-10' tall and makes a great screen. I'm thinking this setup will create a tunnell of death come bow season, and it should continue to produce on through the rut. I hope the EW will provide a screen that will make the mature bucks more comfortable stepping out during daylight hours.
The future plans involve getting rid of the fescue currently b/t the EW and woodline and replacing it with clover.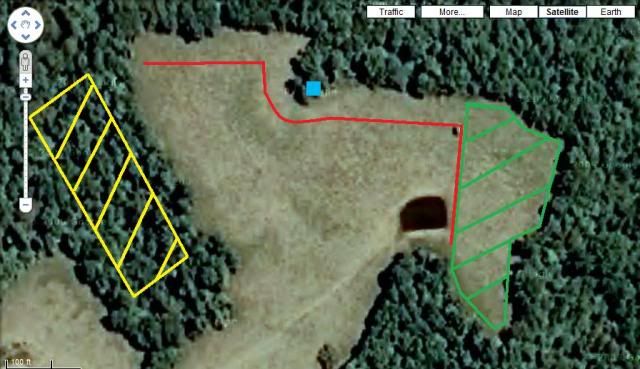 Here you can see the existing hayfield, the EW, and the BW in the same pic.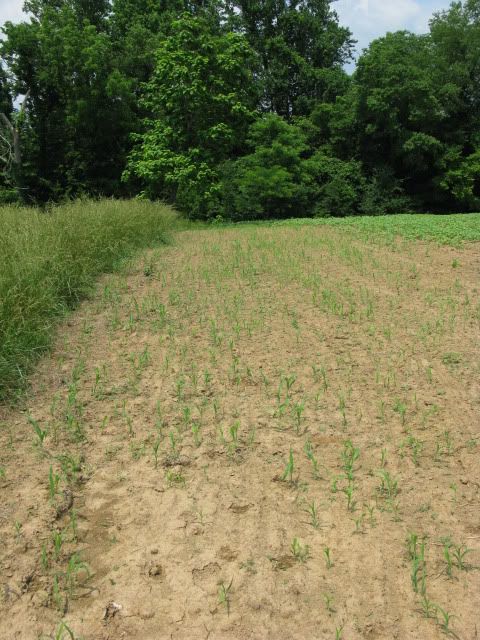 Straight EW. I killed with gly, disked, disked in ammonium nitrate, sowed, and cultipacked. It came up good. Unfortunately so did the crab grass!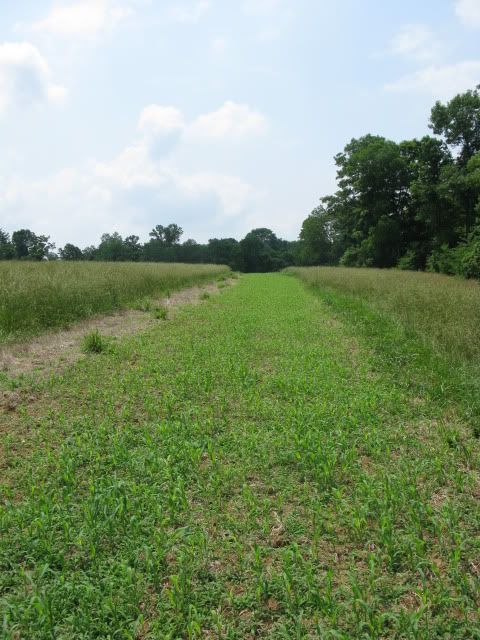 The source for my EW:
http://www.cooperseeds.com/catalog/egyptian-wheat-p59.html
I'll update this thread with progress pictures, and hopefully a big buck photo this fall. :wink: