Discussion Starter
•
#1
•
All of these items are in mint barely used condition. I have too much stuff and with a 3 and 5 year old I have not hunted much and prolly a few years off. So when I say they have been worn maybe 6 or 7 that may be a little over kill. I am not open to trades. I am not open to splitting up the package at this time. I am open to honest offers to my price but don't waste your time and mine with low ball offers. With that being said feel free to text me or PM me if you need more info. 903-293-5709. Yall know how much shipping charges are these days so I feel by the time I pay that, I have a below fair price on these.
First up. Duxbak Jacket size Large and Pants size XL but fit more like Large. These are extremely warm outfit. It is windproof and water resistant. The pants zip and snap all the way to the hip. Plenty of pockets on both. Hardwoods camo. I paid about $300 for this set. I will take $175 TYD.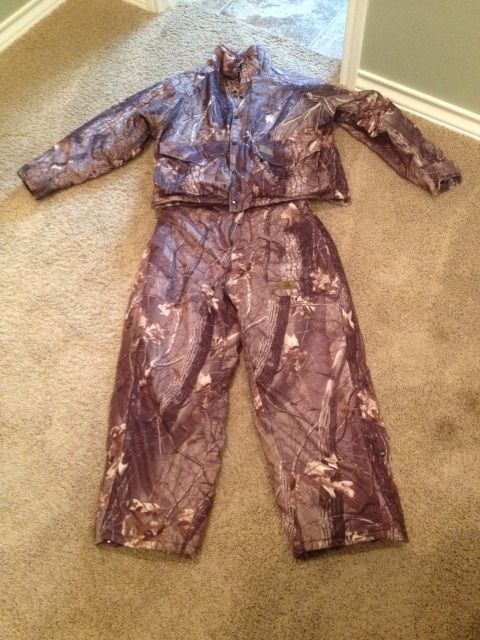 Second up. Cabelas Bowhunter Extreme with Scent Lok Jacket size Large and Pants size 34. Medium matching vest. This is an ultra quiet set up. $185 TYD
Third up. Predator brand camo heavy fleece jacket size Large and heavy fleece pants size 34. I think 380 weight fleece. Size Large long sleeve shirt, beanie, and a little neck gaitor. $175 TYD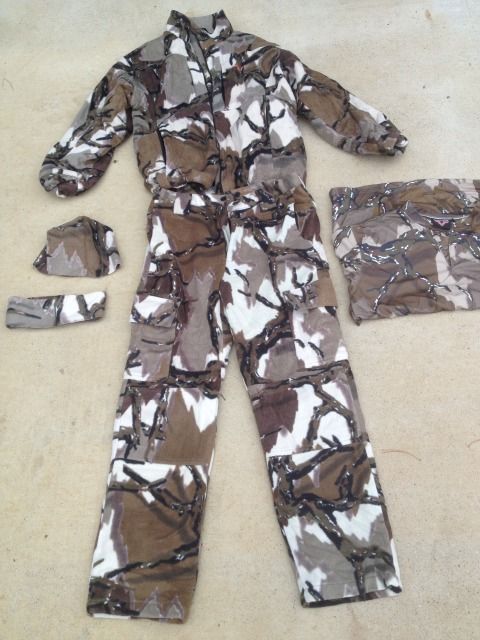 Fourth up. Cabelas Scent Lok Hybrid fleece jacket size Large and Fleece pants size 34 with matching cap/mask combo. $175 TYD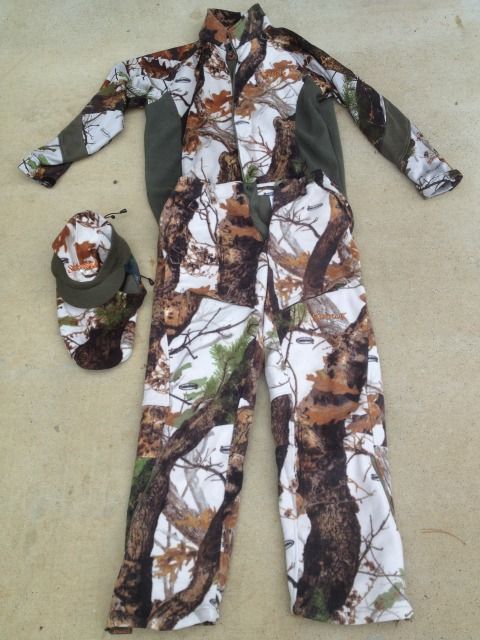 Fifth up. Cabelas Microtex Pants size 34 Reg. Mint condition. $90 both pair TYD.
Sixth up. Variety of mask and gloves. Not pictured but in the deal is a 3/4 Scent Blocker fleece mask never worn. 2 pair of Scent Blocker gloves size Lg. 1 Scent Lok light weight hood (top left). 1 Scent Blocker mid weight (top right). 1 mid/heavy Scent Blocker (bottom middle). 1 Heavy weight Scent Blocker (bottom left). 1 Fleece Mossy Oak (bottom right). I prolly have close to $200 in them. First $80 gets it. All items are in great shape no holes or tears. A couple may have never even been worn. I don't want to split up right now. $80 TYD