Discussion Starter
·
#1
·
Thanks to Nicko and his new Green Egg there has been a bunch of smokehouse talk recently, so much so over the last 24hours that I had to go out and roll me a fattie....
Before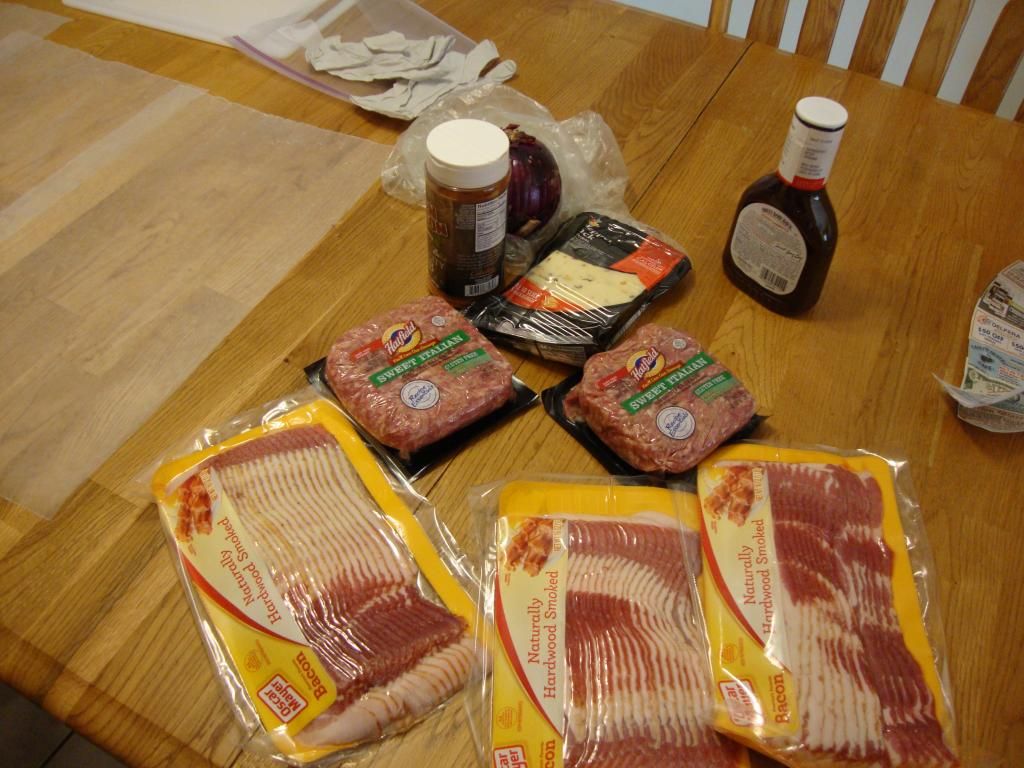 During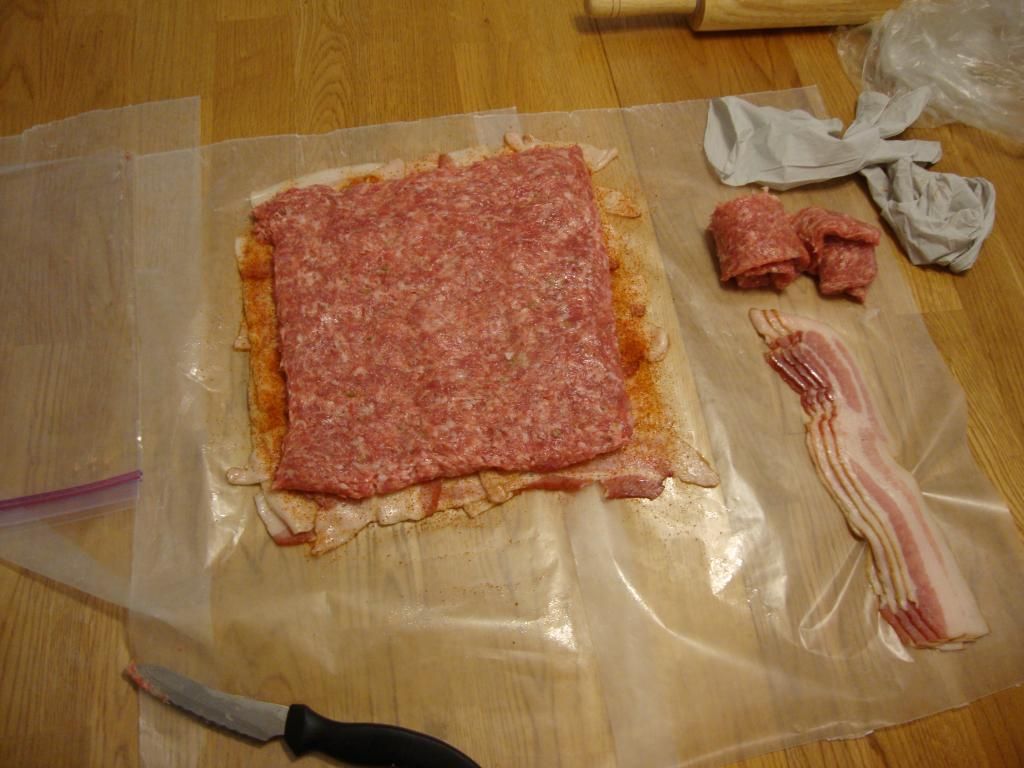 Pre smoke
In the smoker now....can't wait
I was on such a roll I forget to snap shots before "the roll" - once the bacon weave was complete and seasoned, with the sausage rolled over top, I slather the sausage wtih Sweet Baby Rays Original BBQ sauce, on topo of the slather goes pepperjack cheese, spinach, red onion and garlic. Roll the sausage UP, roll the bacon weave down - season again - I have become a HUGE fan of the Kansas City Rub that Open Season produces - can grab it lots of places, even Cabelas now. Their seasons are not nearly sa salty as many others on teh market.
It's in the smoke house now, holding a solid 210 degree temp with a heavy hickory/pecan smoke - couple hours (internal temp of 160) I'll pull that baby out and brush with a bit of a sweeter sauce, Sweet Baby Rays Honey Blend. Whole fattie didn't run me $25 and will taste like a MILLION bucks - even hada little left over for ac couple chubbies.... :wink:
PIcs of the finished product later...
If you're a smoker - share some of your craft!!!
Joe