Discussion Starter
•
#1
•
Here's what I have:
S600 with Yeti board in walmart case
P41 with Simple Sniper in walmart case (see issues below)
P41 camera only (see issues below)
Yeti board for S600 in Pelican case (no camera)
Assorted memory cards (2-512 MB Memory Stick Pro and 2-512 MB Pro Duo)
The S600 is working fine. The case is OK, but not the greatest
The P41 and simple sniper only works in Trail mode, but it doesn't take a picture on the initial turning on of the camera. I think this is probably some sort of timing issue that could easily be fixed. It's in a Walmart case too, so again, not the greatest case.
The second P41 appears to have some sort of image sensor issue. All of the menus function correctly on the camera but the picture is always black.
The pelican case and yeti board just need an s600 and it should be good to go.
$200 TYD
P41 Case and camera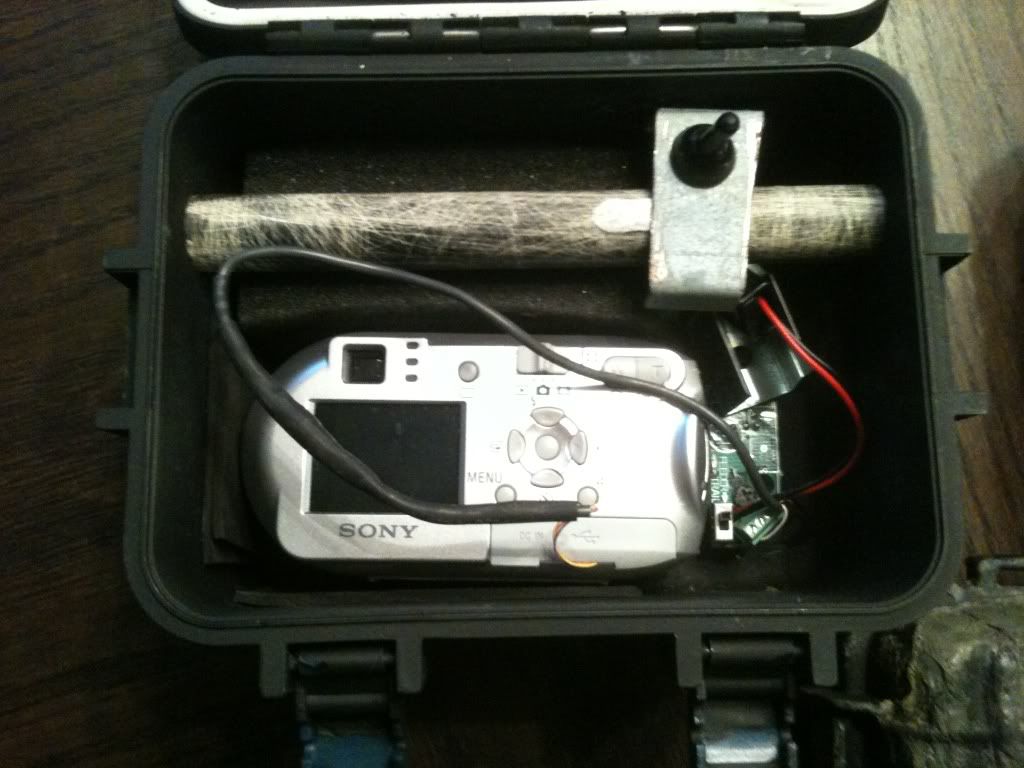 S600 Case and camera
Second P41
Memory cards and adapter
Pelican with Yeti