Here are a few quick photographs to show off the new bow. Now I can't wait to shoot it. I have a set of Doinker Quadra Flex in red to go with this bow...and they should be in tomorrow. The stabilizer shown is the one I bought for the Hoyt Helix..whenever that comes in.
Here are some photos.
09 Black Mamba MX1 lefty in Red flame. Quicktune fall away rest, Doinker Carbon with V bar. Sur-Loc Supreme 550 (red kit) with Viper 6x scope, and one cat wondering what all the fuss is about.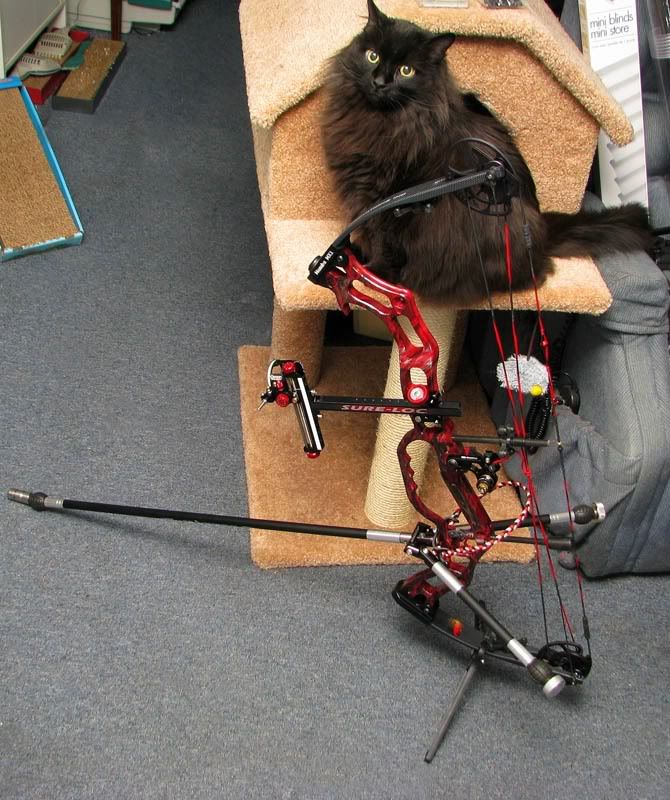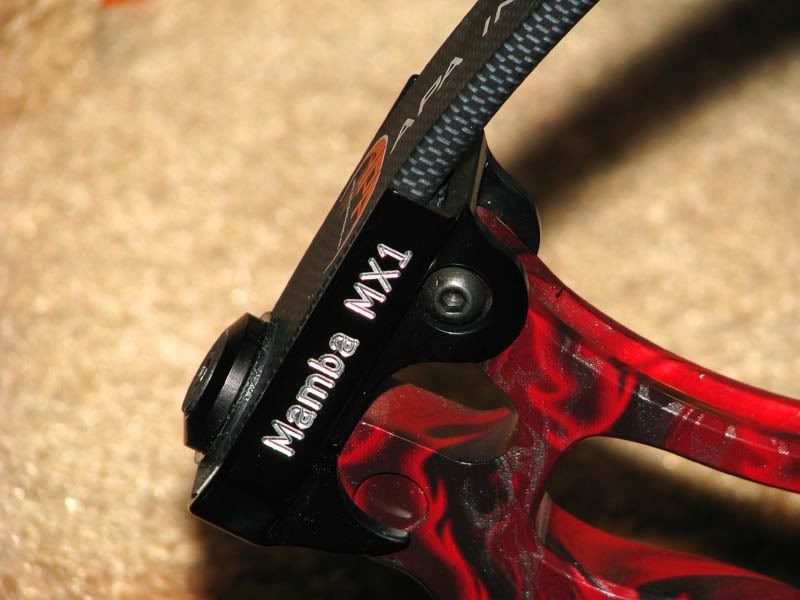 The built in tool center.
Showing details of the riser back.