Discussion Starter
•
#1
•
"Finally"!…..A year later…and my baby is complete!
I purchased my 2010 "Maitland Zeus" last summer direct from Rob Maitland himself. From the very first production run of Zeus made. This bow was number 54 off the line. And I have only recently been in a financial position to dress it up with the needed accessories of my choosing.
I fell in love with this bow design the minute the final prototype was unveiled. And I just had to have one. Everything about this bow in my opinion is a work of Art. Not only esthetically pleasing to the eye, but also incorporating many new innovative, well thought out "functional" improvements not found on any other previous bow models.
The extremely "sleek" (machined "Billet") riser, with its artfully creative cutouts help reduce the weight of this long ATA bow. While also maintaining structural integrity. The extremely solid "extended riser bridge" provides consistent, evenly distributed flex support for the split limbs. The "Block" limb to riser mounting system offers the tightest, strongest connection of these two components. And helps to retain that strength and stability even at "backed off' lower poundage's. The single split buss cable, (floating yolk) and control cable make for simple, accurate timing adjustment and tuning.
And lastly, the head turning, large profile thinly machined VTX cam is the icing on the cake! I absolutely "love" the look of this cam design. For me it is a manufactured "Masterpiece". It also offers module draw length adjustment down to 1/8 inch increments.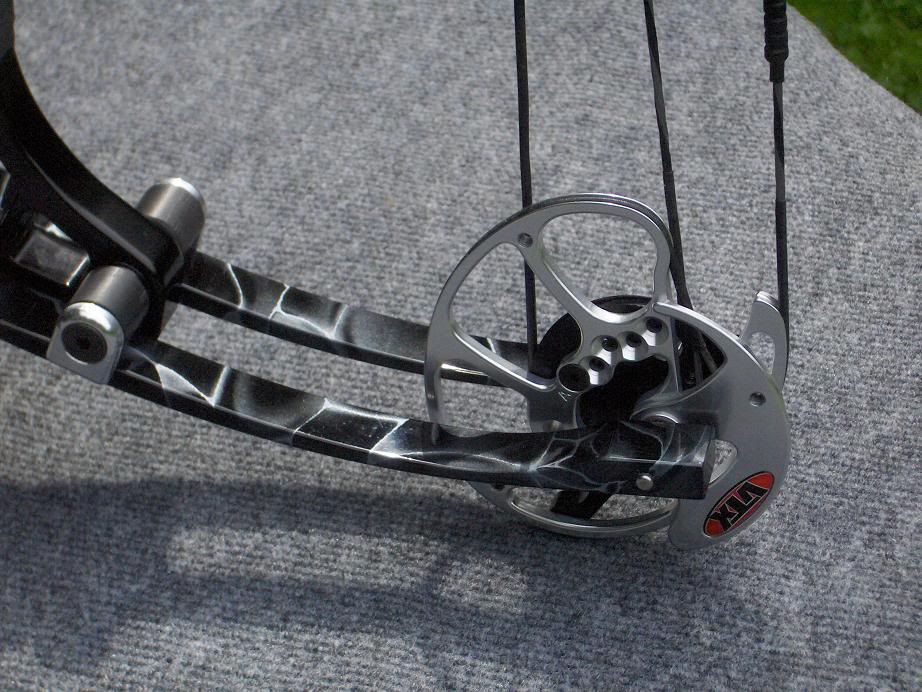 This cam may not produce the smoking fast arrow speeds of some of today's bow models…or even the (new this year) "now available" faster Maitland VTR cam. But that does not matter to me in the least. It was not built for that purpose in mind. It was made for a "butter smooth" draw cycle,
with stable consistent shot to shot repeatability. It was engineered to be "the" premier long riser "Target" and hunting bow. In my opinion the Maitland Zeus is not only an extremely stable, smooth drawing, accurate bow, but it is also a breathtaking work of Art as well.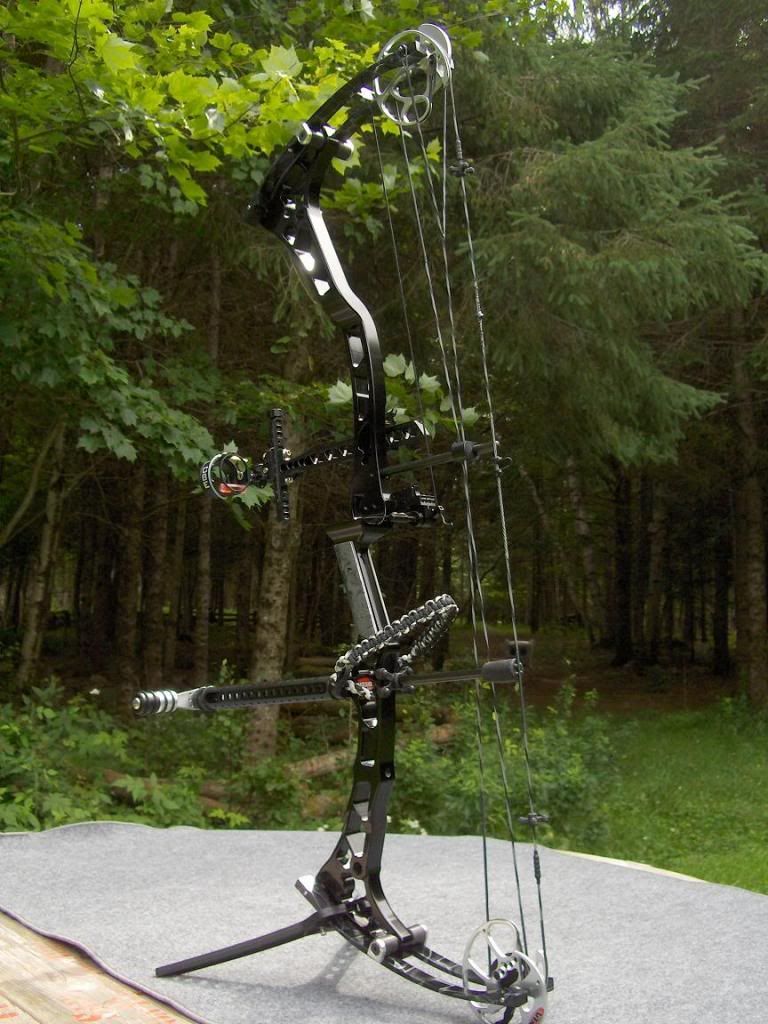 With the exception of the following…Vapor Trail's proven "Limb Driver", which I bought locally. The CBE scope housing, black Bomar cable slide, (which I exchanged for the factory white). G5 peep, and bow stand. All from the great people at Lancaster Archery.
All other items that make up this "Craftsman Combo" "AT" Special package (Including the "Zeus" itself of course) have been designed and manufactured by relatively "new' "Independent" "Entrepreneurial" archery equipment company's and suppliers from right here on Archery Talk. These individuals are Inventers, True Artists, and Craftsmen of their chosen trade.
In a relatively short time period Rob Maitland's dream has become a reality. From his mind to the finished masterpiece you see in these photo's. This polished, anodized, target finish…"Maitland Zeus" is truly archery's definition of "Functional Elegance".
I truly love the "lightning" pattern on these limbs. This fantastic dipping job was done by Mike at "Oregon Hydrographics". Isn't it beautiful?