Discussion Starter
•
#1
•
I just happened to be within view of a dumpster behind a carpet store when i saw a gentleman carrying out some old carpet samples. I loaded all of them up and took them home. I set aside all of the ones that where the same size and grabbed some duct tape and went to work. :wink:
About a dollar worth of tape and 10 minutes of my life later i got this....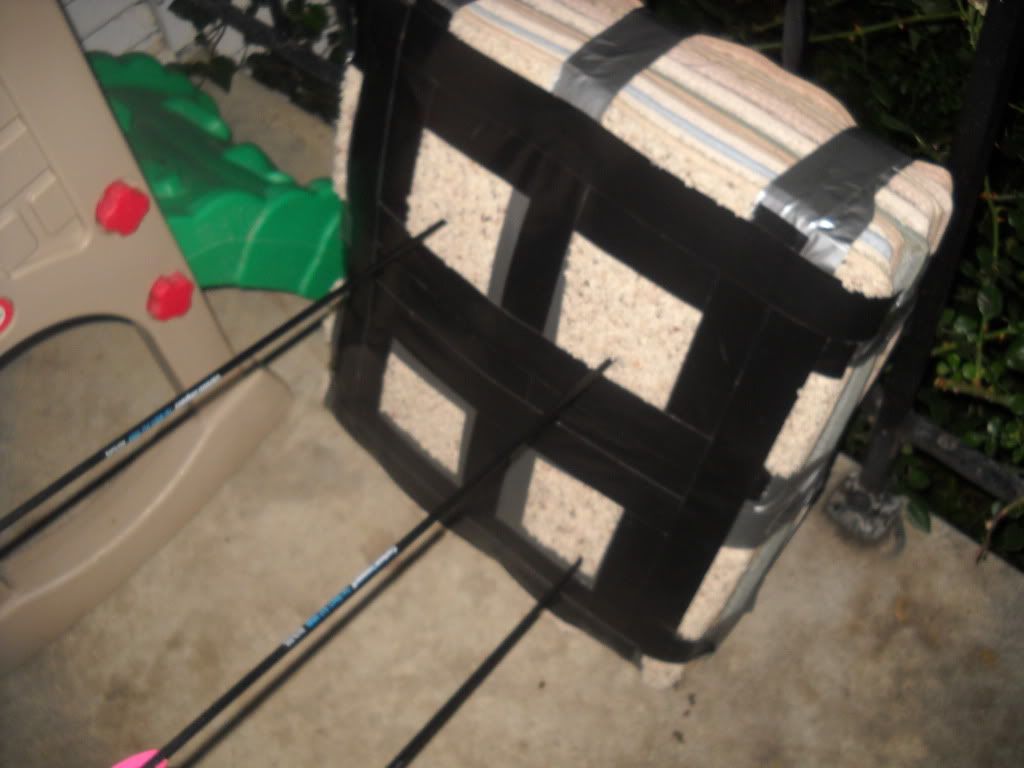 My GF shot it with her Elite Fire at 50/25 at about 255 FPS and only got 4 inches of penetration! :thumbs_up
Tomorrow ill shoot it with my 60/30 Axe 6 and see what i get.