Discussion Starter
•
#1
•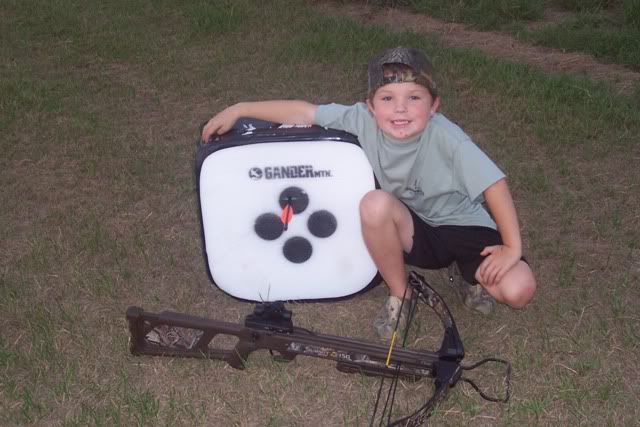 Last year for his birthday I got him his Mathews Genesis bow, which he shoots almost daily, still. Today I got him this Horton crossbow, and it didn't take him long to start bustin bullseyes. This thing has a red dot scope on it and Tyler really likes it. He told everyone that it is the coolest present ever. Opening morning, which is October 1st, will find us side by side in a ground blind, sitting over some hot sign that we will have scouted together, hoping for a deer or a hog to give him his shot.
Last season he killed his first deer, with a savage youth model 223 and after that his goal was to kill one with a bow, like Dad.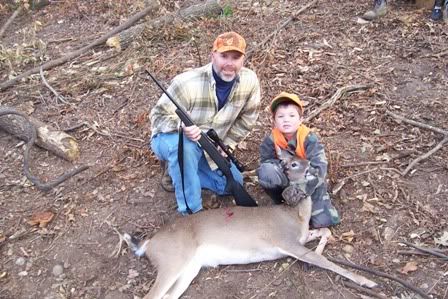 I never thought I would ever shell out money for a crossbow, but tonight I am glad I did and I am looking forward to many great days with Tyler and his twin bro and sis. In a few years he will graduate to a Hoyt compound...until then, come on October.