Discussion Starter
•
#1
•
Well it's been 18 months since I went on my bowhunting safari with Infinito Safaris. I booked it through my local archery shop owner, his username on AT is buellhunter. It was the trip of a lifetime and the taxidermy was just delivered today!! The taxidermist is Safari Room Taxidermy in Wisconsin. Here are a few pics.
Also, if you have a facebook and are interested, I have a page you can like. The link is
https://www.facebook.com/hntngrl
. I just started the page, so I don't have a lot of followers yet.
Hope you like the pics!! The zebra rug will be hung on the wall, but we need to get some molly's first. The 3/8" sheetrock is making life a little harder but we are making it work. The waterbuck is missing from the photos because my husband has to work out how to hang it since the stud is not in the right place. Pics of those coming later. Also, we tanned backskins from the nyala, wildebeest, and kudu.
Here is our favorite mount, a termite mound holding the nyala, impala, and blue wildebeest. This mount is just incredible..the taxi came up with the idea and we are so impressed with it. We are currently living in a trailer so space is at a premium.
Habitat detail on the termite mound
Nyala shots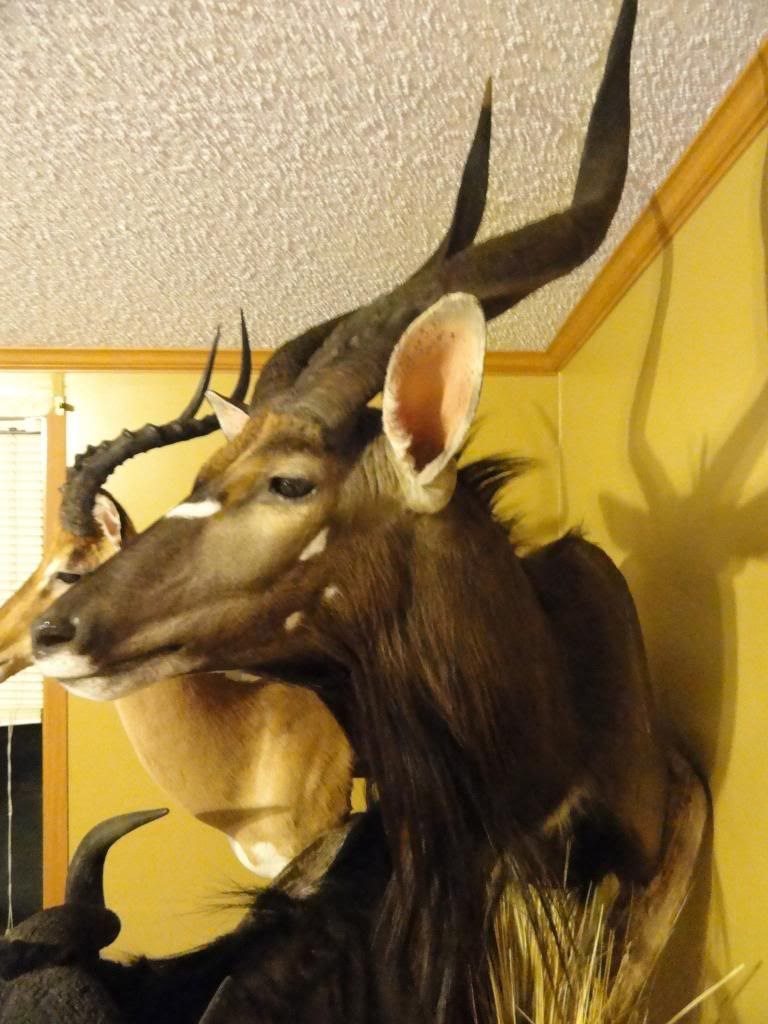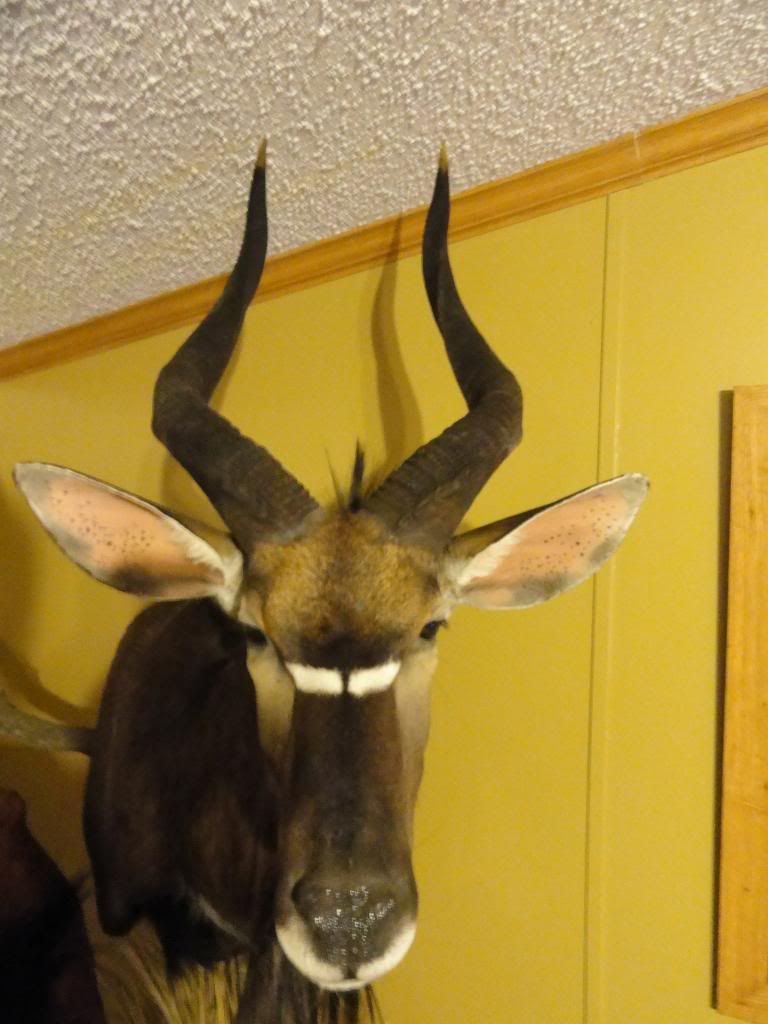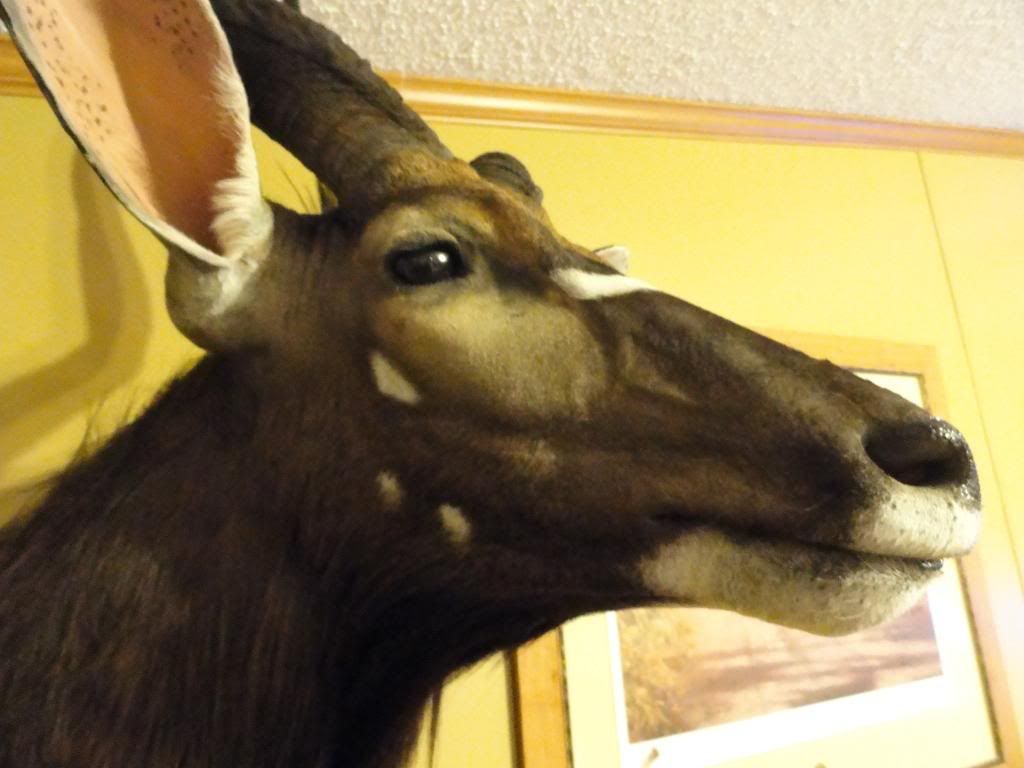 Nyala backskin