Discussion Starter
•
#1
•
Well after shooting homemade bag targets that I have made out of seed bags forever, I thought I would try something that I thought might last a little longer, and look better. What do you all think?
This is the completed framework. The target face opening is 30" x 30". I used a piece of expanded metal grate in the bottom so that it does not hold water. My son of course is helping dad out.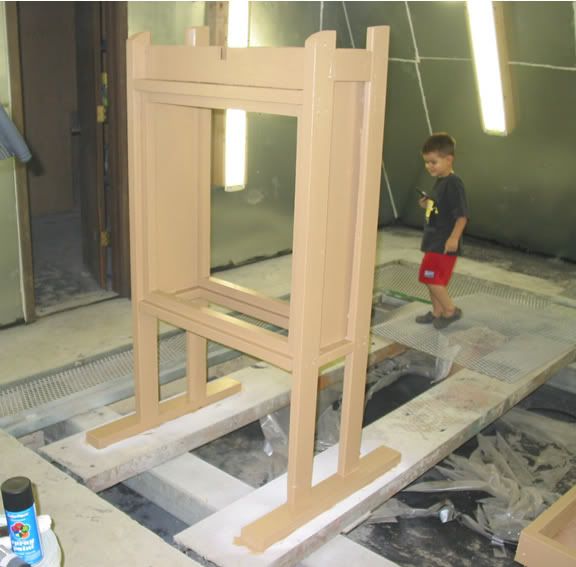 This is what it looked like once I added the chicken wire.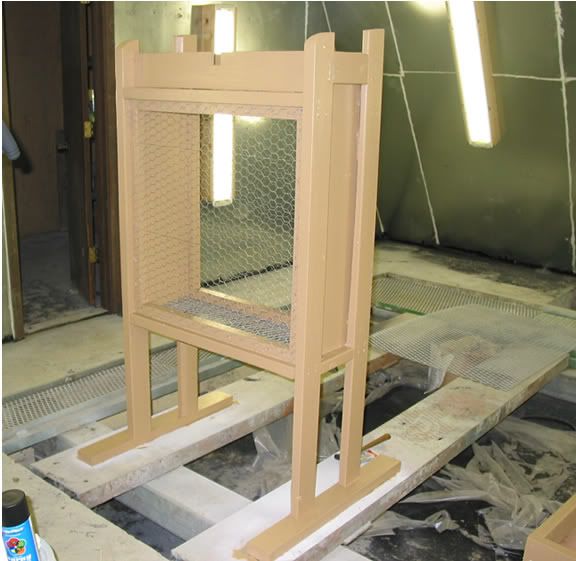 Packed full of various plastic materials - wal-mart sacks, styfoam packing, plastic wrap, old tarp material, old seed bags......pretty much anything that was plastic and sitting around got tossed in because it took a considerable amount of material to fill it.
I stuck some concrete paver blocks on top to help keep it packed, I figure after a while shooting it will settle and I will have to add more material.
With the roof on.
With the roof in the open position. This is how I get in there to add more material, and repack as necesary.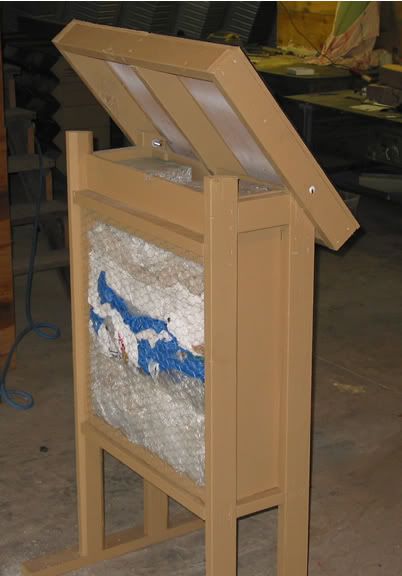 The finished product from the front......I added the carpet to help keep water out, and it smoothed it up for attaching the target faces.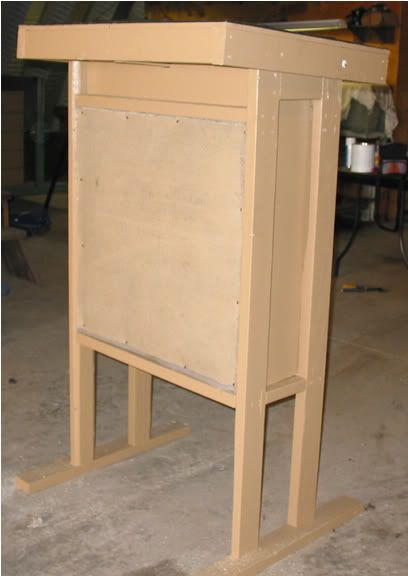 And from the back........it is basically two sided, either side can be shot.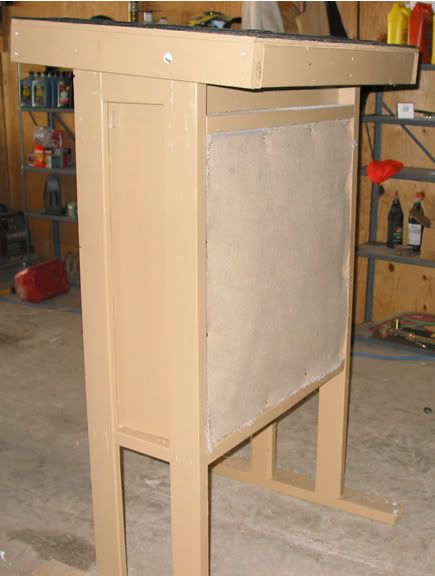 I haven't shot it a lot, I just finished it this afternoon but it is packed super tight, the arrows only go in about 3 inches or so, and pull out super easy. Hopefully this will last longer than my bag targets, they didn't fare to well out in the weather. I guess time will tell.:wink: