Discussion Starter
•
#1
•
This farm is owned by my grandpa, and his half brother. It is 675 acres in east central MO, and as you can see below, is mostly woods. Me, my brother, and a couple buddies are really the only ones who bowhunt it (that we know of). There are gunhunters out there that really only go out opening weekend, and really worry about drinking more than hunting. I have turkey hunted it and fished it with my dad since I could walk, but this year was really the first year that we started deer hunting it. I love it because it's only a half hour from my house. We scouted some, and found some decent spots. This offseason we're gonna hit it really hard with scouting and planting. Turkey season will consist of chasing longbeards in the morning, with planting, scouting, and getting mineral sites set up in the afternoons. We only ran a trail cam for a couple months before the season in one spot this year (red X on topo just south of the northern field)
We didn't plant anything this year, but in the Spring here are some spots we are planning on getting some food plots in.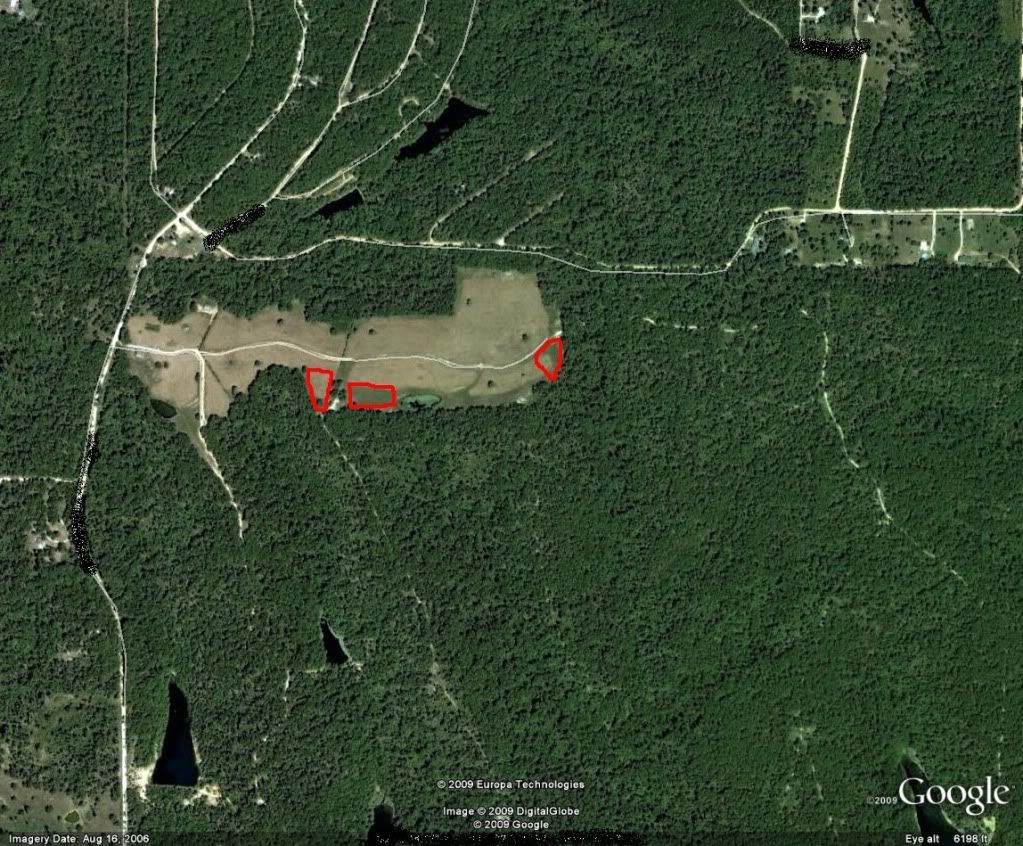 Are you guys seeing anything looking at the topo/aerial?
We got a couple hundred pictures on the camera, but here are some of my favorites:
Wish we could have seen this guy more, only got this one picture of him. Nothing else.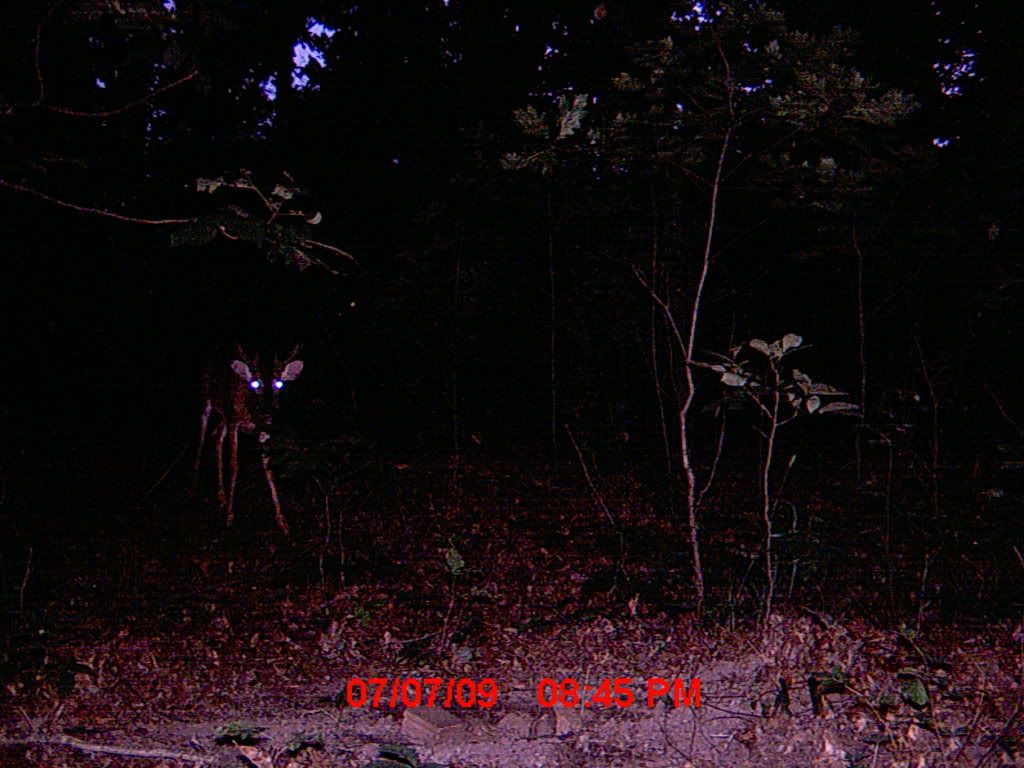 How old do you think this guy is? I think 2 1/2. I hope he doesn't turn in to one of those monster 6's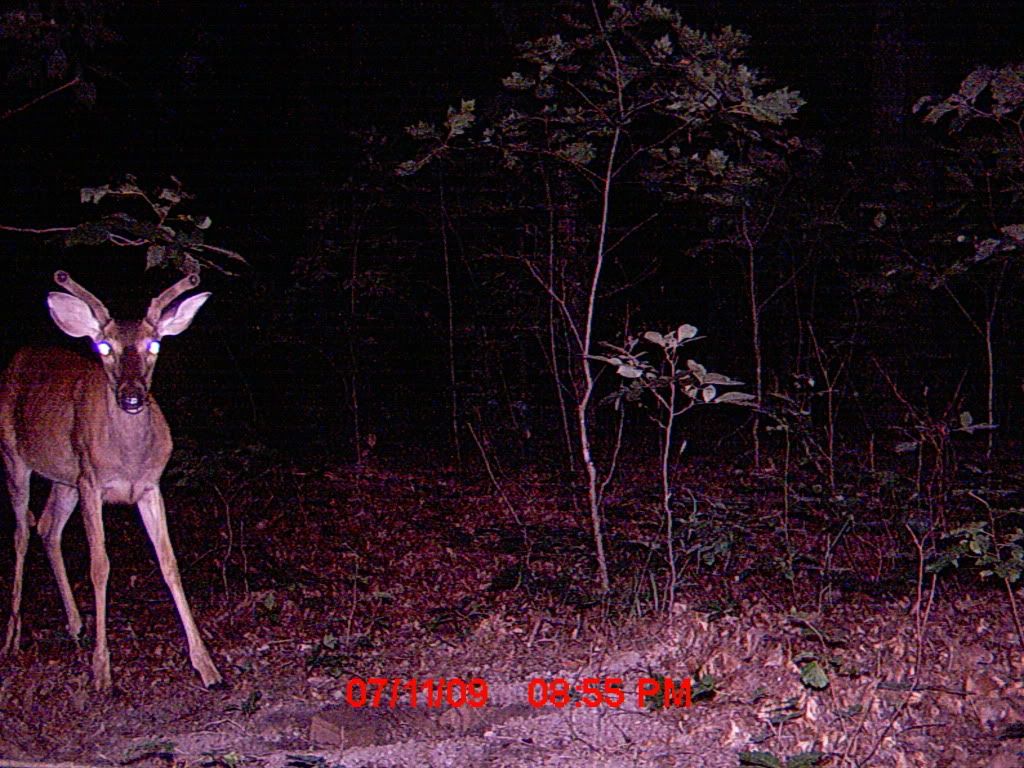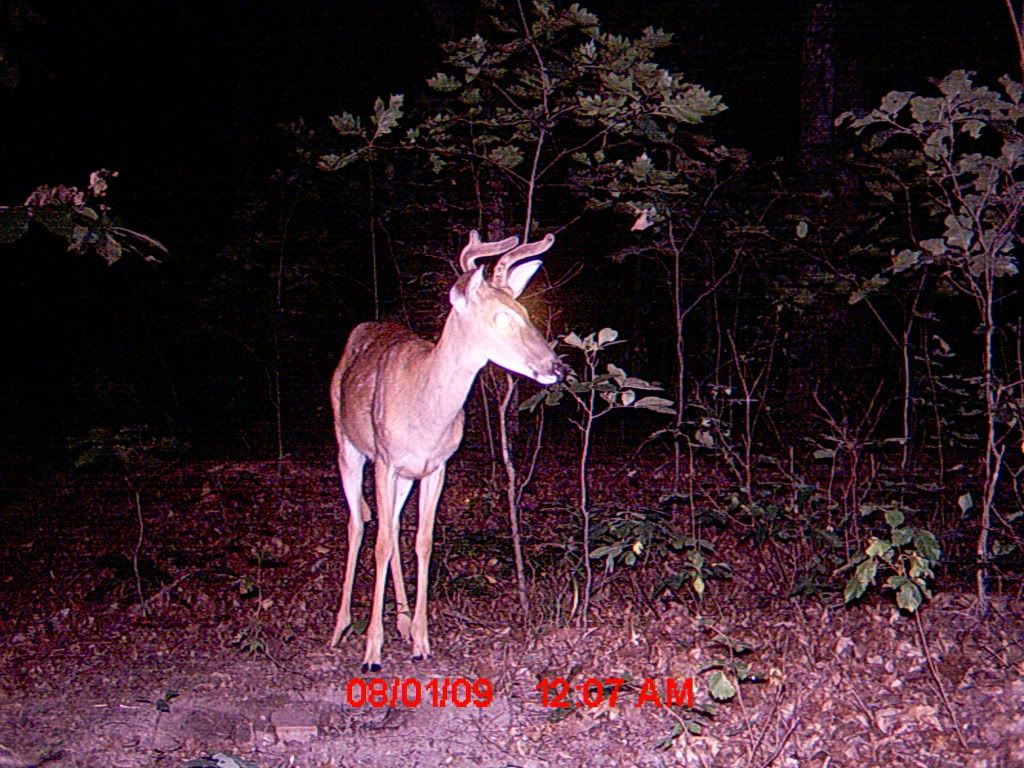 So far we've had a great year for it being our first year out there. My brother killed a button buck with his bow opening weekend of bow season, and a doe with a gun on the last day of regular gun season. A buddy killed a big doe in late October. I've passed up a couple does, and saw the biggest buck I've seen in a couple years chasing does one morning. All I needed was 20 more yards
. Can't wait to see how the last couple weeks turn out for us, and I wonder what's in store for us next fall.