Got home to see what brown had done for me.
Slapped a rest and d loop on it, set the rest so the bottom of the arrow was in the center of the berger hole, set it for dead level nock height, and threw it on the scale. It was 70.5lbs and exactly 28.5" holding weight was 8.1lbs
The timing marks at full draw were even and the stops were hitting dead even right out of the box.
Now I'm used to getting a bow and having to give a little twist here and there, but I literally did nothing with this bow
I took two turns out of the bow and it was dead nuts 65lbs and thats where I'll shoot it.
Then I shot it through paper....one shot
Shot it through the chono with a 400gn arrow
and I'm ready to go get her sighted in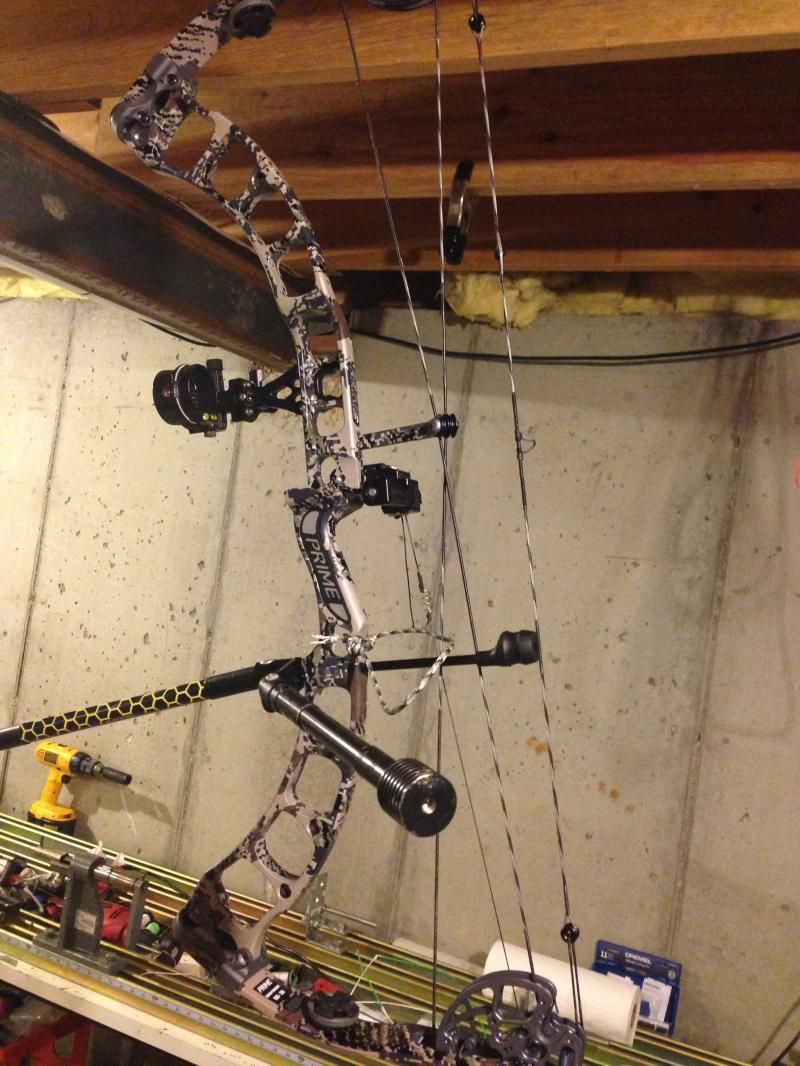 great draw cycle, builds up quick then eases into the draw stops which are obviously nice and firm. No vibe on the shot, but itt does jump a bit forward but nothing that really catches my attention. If I shot it next to an htr, it would feel like it moved a lot. I think I"m really going to like this bow a lot