I know that there are a lot of sling makers on here but you wont find a much better deal then mine. As of right now I have 28 colors and and two different types of slings. The standard sling and the cobra sling are $6 TYD. You can have either a spiral braid or straight braid and you can choose up to 4 colors. I will take Paypal or Money orders.
Feel free to pm me with questions and to request to see a color combo or email at
[email protected]
Send Paypal payments to
[email protected]
I look forward to helping you as best as I can.
My colors are.
1-Black
2-White
3-Olive Drab
4-Red
5-Purple
6-Silver Grey
7-Charcoal Grey
8-Tan
9-Royal Blue
10-Kelly Green
11-Gold
12-Neon Pink
13-Neon Turquiose
14-Neon Yellow
15-Dark Green
16-Colonial Blue
17-Navy Blue
18-Camo
19-Burgundy
20-Neon Orange
21-Rust
22-Electric Blue
23-Emerald Green
24-Neon Green
25-Dark Brown
26-Foliage Green
27-Chocolate Brown
28-Coyote Brown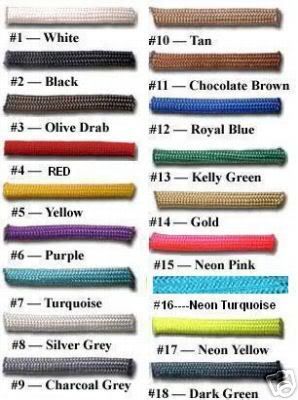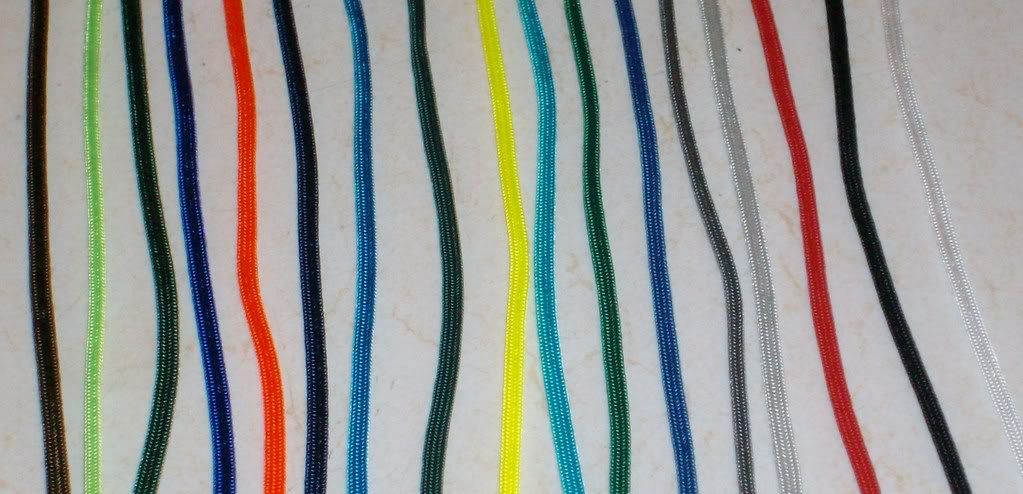 Standard Sling $6 TYD
Cobra sling $6 TYD