Discussion Starter
•
#1
•
I was wondering if anybody could give me a few pointers or tell me what I am doing wrong.
To start with these are some 05' heads that I picked up earlier this year and have shot them roughly 12 times each into a Morrell Yellowjacket broadhead target. They dulled up a little so I was going to try and sharpen them up using Jerry/NJ's method.
This is my setup (Lansky) with my Slick Trick positioned in the clamp.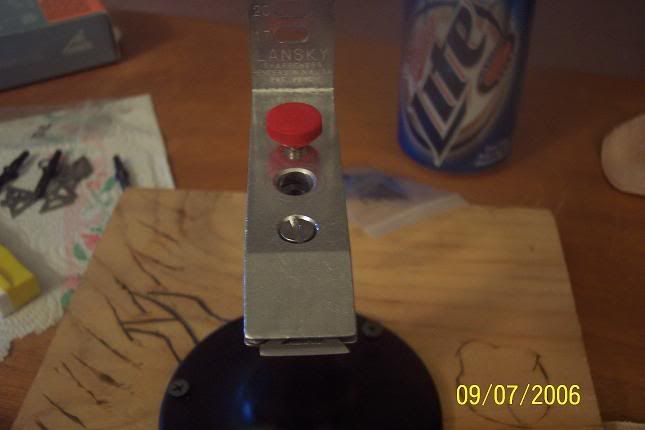 Some of the heads were a little rough so I started with a rough hone (green) and then went to the diamond fine hone (gold) and then finished it off with the ultra fine hone (yellow).