Discussion Starter
•
#1
•
I have a 2 yr old lab that I have worked off and on with since she was about 16 weeks old. I worked hard with her till she was about 9 months old, then due to work and some other family matters it become intermittent at best. Last season she found 5 antlers on two outtings, which I thought was pretty good considering how much I had worked with her. The one main command that I taught her when she was very young was the word "search". She learned very quickly that there was something that she needed to find, and she needed the help of her nose. That and "find the bone". If I say either of these commands, its GAME ON!!!
I have been working her pretty hard the last month or so, and she is doing good. Her primary purpose is a family pet, shed antler hunting is her "side job". I feel like she will do pretty good this year, as our field work as of late and the fact she is more mature should make for a good shed season in a few weeks.
Anyone else have a dog that hunts/finds sheds??
(here is a pic of her doing the family thing on Christmas)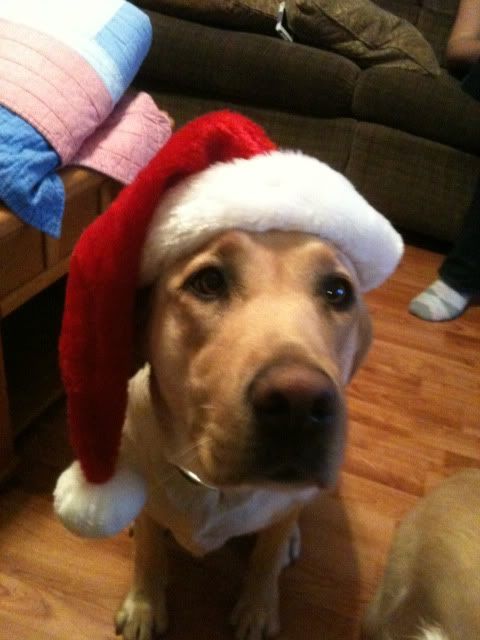 (and a pic of her when she was about 1 1/2 yrs old)