Discussion Starter
·
#1
·
Admin wanted to clean things up a bit with updated listings... so here goes!
Here's a link to my last thread where you can see a lot of my work:
http://www.archerytalk.com/vb/showthread.php?t=930877
and a link to my photo album:
http://s187.photobucket.com/albums/x204/wvridgerunner19/
ALL
of my paracord products are made with
real military grade 550 paracord, not the fake stuff
! The paracord I use is guaranteed not stretch, shrink, rot, or mildew, unlike the cheaper stuff others are using. All of my products come with a 2 year warranty and will be repaired or replaced if a problem occurs. In the event that you should have to untie one of my products to use for survival, I'll replace it free of charge!

If you don't think my products are the best items you've ever owned, I'll give you your money back!
Payment Methods:
Paypal to:

[email protected]


Money Orders:
Jonathan Fox
PO Box 234
Pence Springs, WV 24962
Be sure to include a note with payment stating your ArcheryTalk username, and the colors/design of each product if possible.
Here is my latest product list with prices:
Wrist Slings:
1 sling: $15 tyd
2 slings: $25 tyd
3 slings: $35 tyd
5 slings: $50 tyd

Wrist Sling w/ Skulls: $22 tyd
Finger Slings: $5 tyd
Bino Slings : $10 tyd
Release Wrist Lanyards: $10 tyd
Neck Lanyards: $15-$20 tyd
Survival Bracelets: $10 tyd
Keychains: $5-$10 tyd
Eyeglass Lanyards: $10 tyd

Custom work is also available, just pm me for the product description and I'll give you a price quote. Some of my custom work includes call lanyards, belts, gun slings, and dog leashes.
Wrist Sling Braid Designs: Your sling will be custom made in your choice of 1-4 colors.
1)Half Hitch
2)Cobra Stitch
3)Twisted Cobra Stitch
4)Round Sinnet $20 tyd
Standard "Skinny" Slings are also available and are $10 tyd. They can be done in a 3 or 4 strand flat braid or 4 strand round braid.
Paracord Colors: Image Property of Ridgerunner Custom Bow Slings
Leather Options:

Black leather with Black, Brass, Silver, or NO Grommet
Brown leather with Black, Brass, Silver, or NO Grommet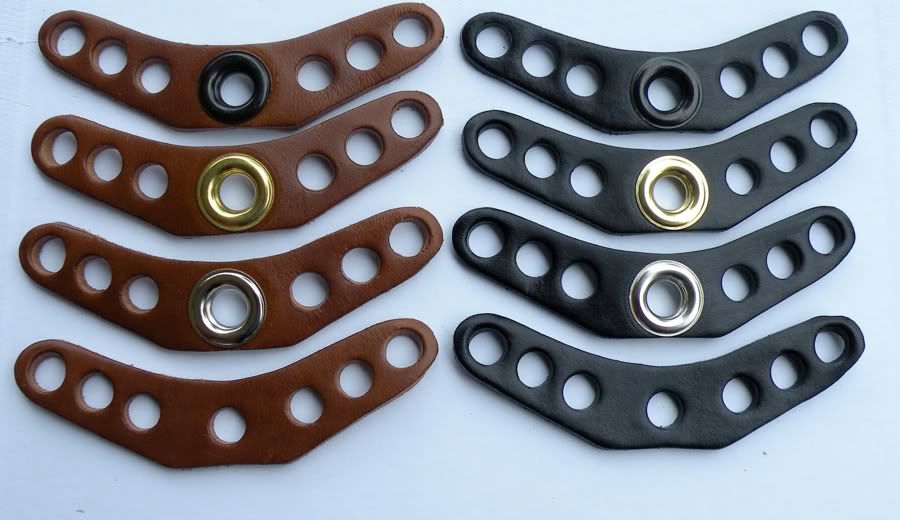 How to state colors for wrist slings:
(First Primary Color, Second Primary) Third color, Fourth color

Half Hitch: This one is in (Walnut, Charcoal Grey) Coyote Brown, Black
Cobra Stitch: (Imperial Red, Black) Imperial Red, Black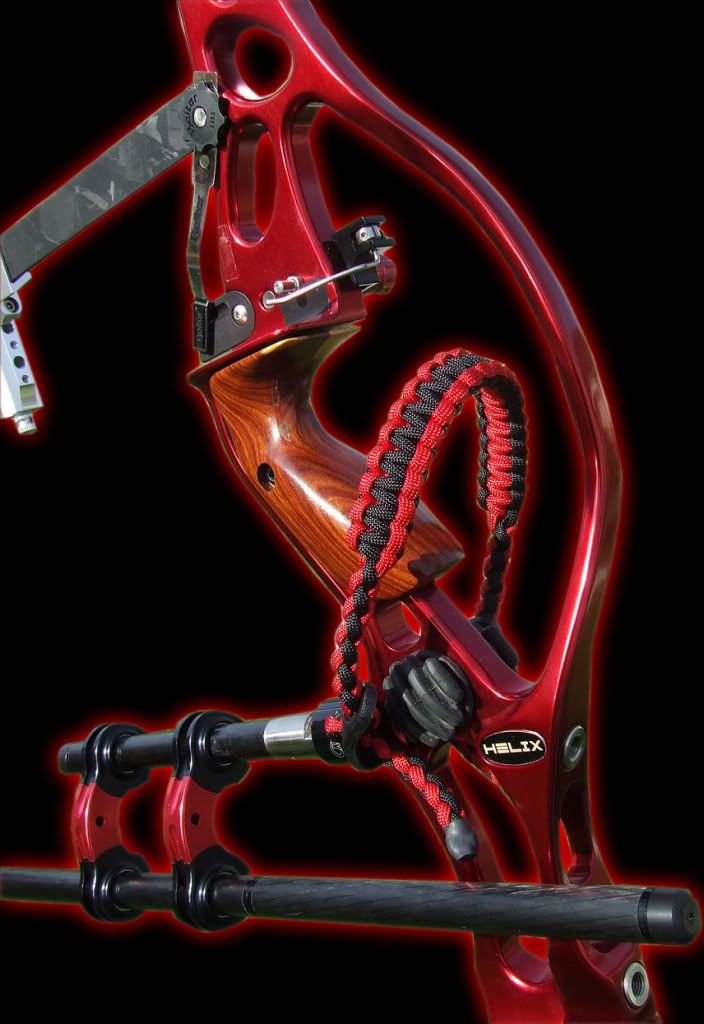 Half Hitch: (Neon Blue, Silver) Neon Blue, Silver
Cobra Stitch: (Woodland Camo, Tan) Chocolate Brown, Black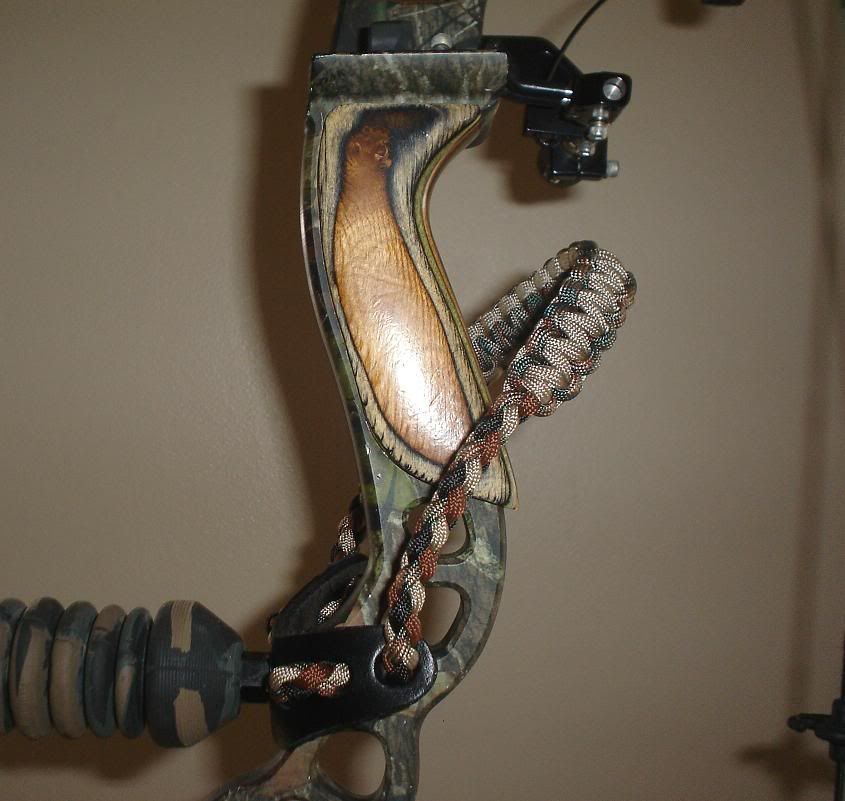 Cobra Stitch: (Black, Walnut) Charcoal Grey, Coyote Brown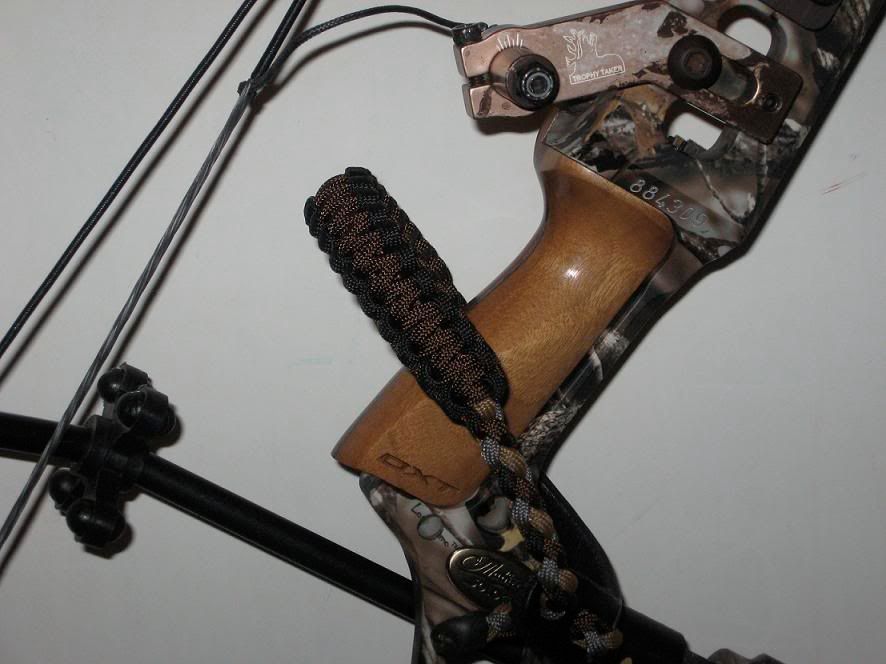 Twisted Cobra Stitch:
(Olive, Charcoal Grey) Woodland Camo, Woodland Camo
Twisted Cobra Stitch: (Camo, Tan) Olive Green, Olive Green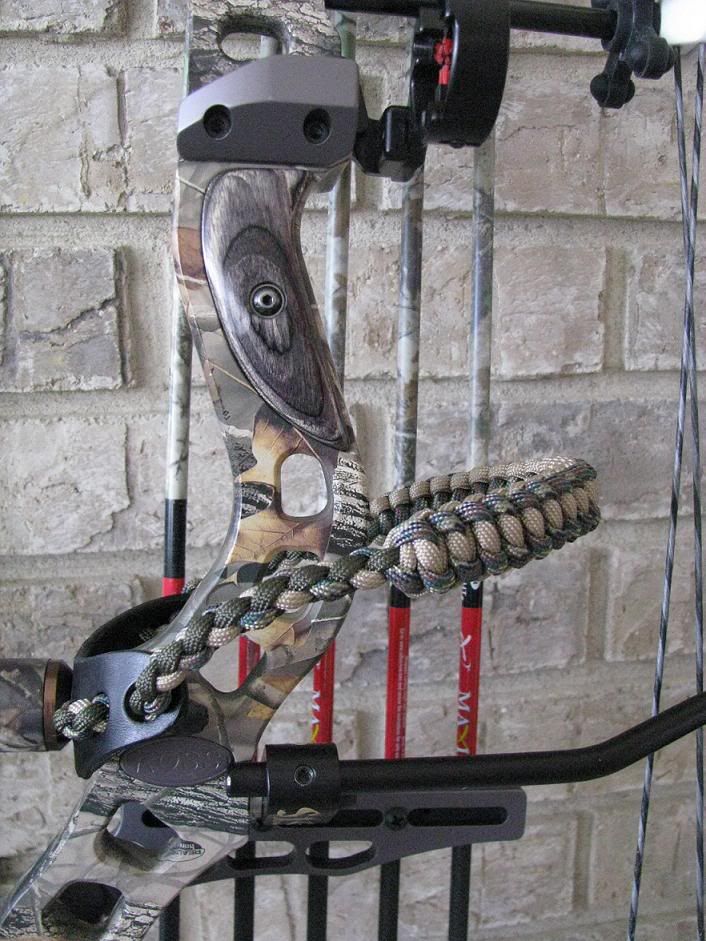 Twisted Cobra Stitch: (Walnut, Tan) Black, Black
Round Sinnet: Black, Desert Camo, Walnut, Charcoal
These are $20 tyd