Discussion Starter
·
#1
·
Two A&H ACS 3 Pc Longbows for Sale 14" Riser RH
Need to sell one of my A&H ACS longbows as I am coming up on David Millers build list. I will put both up for sale and I will sell the first one someone wants and I will keep the other.
First bow is 62" long with an Osage riser 14" long Right Handed 62# @ 28". Bow is 9 out of 10 and shoots great. I am asking $770.00 for this bow in great condition.
Second bow is 64# long with a Macassar Ebony riser with White Accents 14" long Right Handed 67# @ 28". Bow has four small spots on limb that were suspect and I covered with a small amount of epoxy last August, I have hunted with this bow and continue to shoot it regularly and have not had a problem but they are there. It is hard to find an ACS at this draw weight, asking $700.00 for this bow with small blemishes.
I will email pictures of bows, prices include shipping to your door in lower 48 and a soft storage sleeve. No trades as I need money to put toward my David Miller Longbow!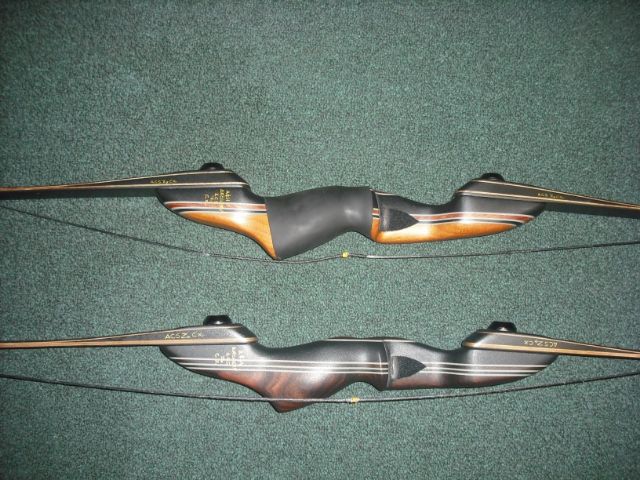 Blemishes on 67# Bow: