I went with the B-Mobile
and i love it. You can change the tail to mimick a jake or a mature tom. You can add a real tail and real wings if you want. I cut small slits into the sides and I insert the wings from a bird that I harvested into those slits. I use these wings to mimick a flydown early in the am, so I always had one with me, now I just throw a second in the vest.
The B-Mobile packs and unpacks quickly, that was important for me.
The only suggestion - get a set of glass eyes from a taxidermist and a little paint from the hobby shop.
Before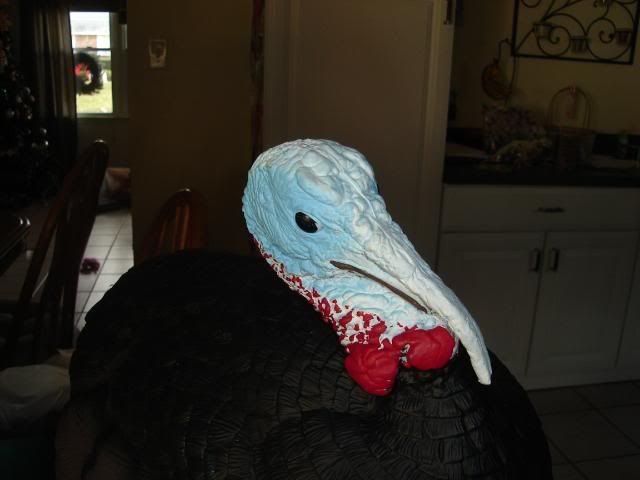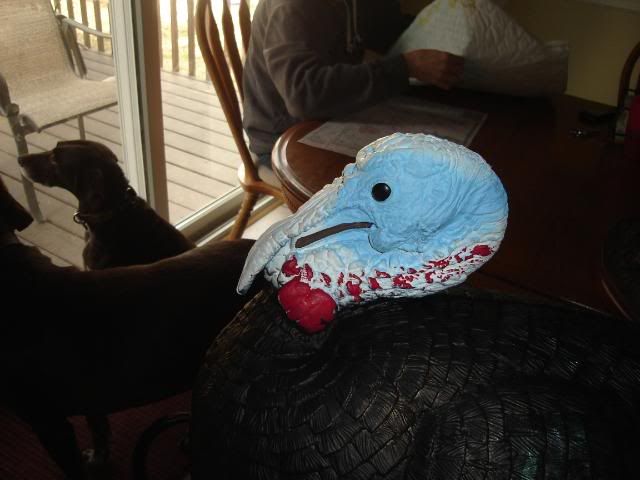 After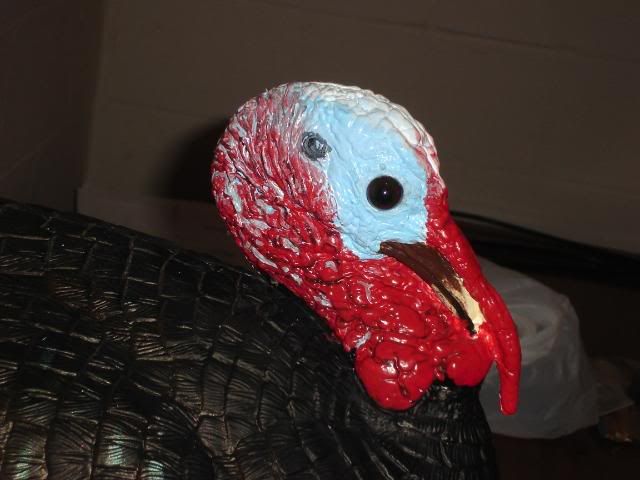 The Real Thing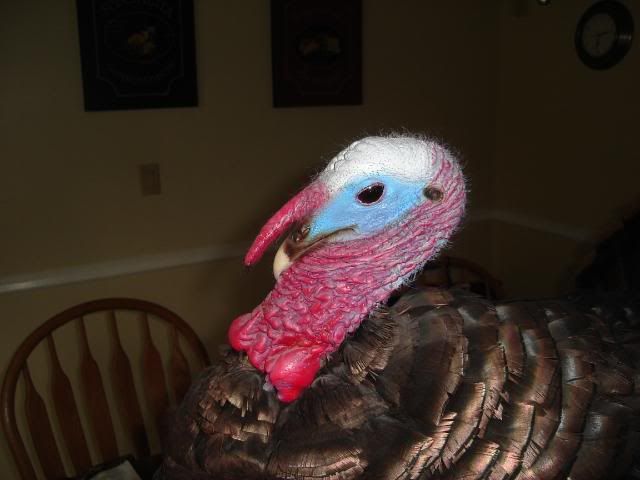 Hunting in PA we have some strange regulations, no hunting after 12:00 and no Sunday hunting. This guy has added a new dimension to my hunting that has helped me get MANY (including my 5-year old son, 3-year old daughter, and 31 year old wife all hooked). I know that birds frequest certain fields and clearings. I can approach these clearings and set up from a distance with the decoy spread that I use. I typically have 3-4 hens a jake and, for the last two years B-Mobile. I typically set one of the hens directly on the ground (not on a stake) and directly in front of my set-up at about 15 yards. I then position the B-Mobile about 3 feet away from that hen and typically to the left of the decoy. I position the jake about 2 feet away from that hen, but in a direct lne closer to my set-up and scatter the remianing hens between my set-up and the "grounded-hen".
If any of you have hunted with children, you know how difficult it can be to get into that "killing zone" of spring tom. This set-up along with my blinds have allowed me to set-up away from the birds and have the birds come to me. That is an AWESOME experience to share with anyone, add to it your wife and children and the reward well its priceless.
I'm sure all of the decoys work relatively, but the B-Mobile (with slight modifications) has done it for me. Sicne I added him to my arsenal, more birds approach my set-up and most importantly close the gap into my effective range of about 45-yards.