Discussion Starter
•
#1
•
This is the first year that WV has offered an 'Early Season Doe-Only Archery Hunt' and I sure hope they keep it for seasons to come.
As I hiked to my stand I was already ringing wet with sweat...no way around that. But, there was no wind, so I stayed positive and hoped I may still see some deer feeding to the field I was beside.
I was setup in a hardwoods area, where a hill meets an overgrown hayfield.
I sat there for a half hour and still had sweat rolling off me, mosquitoes were eating me up...I won't say I was miserable, because I could never be miserable in the woods, but I was really looking forward to fall temperatures!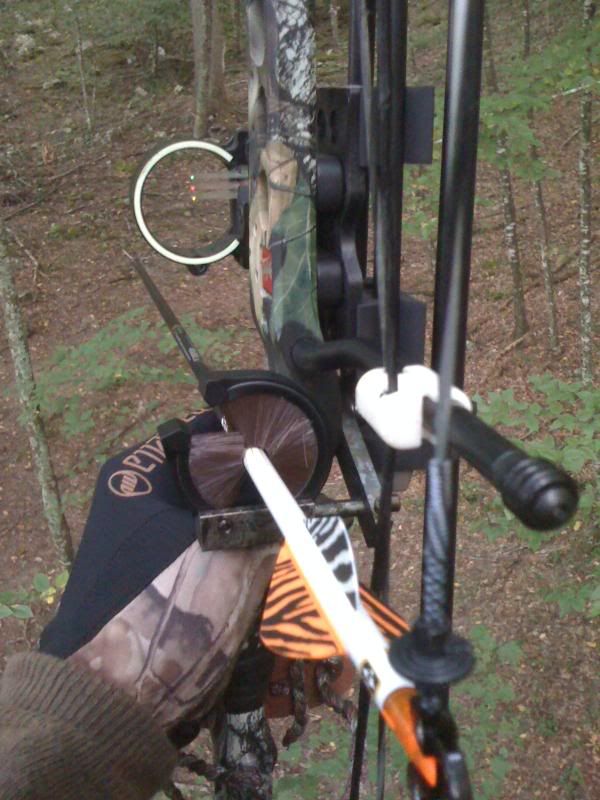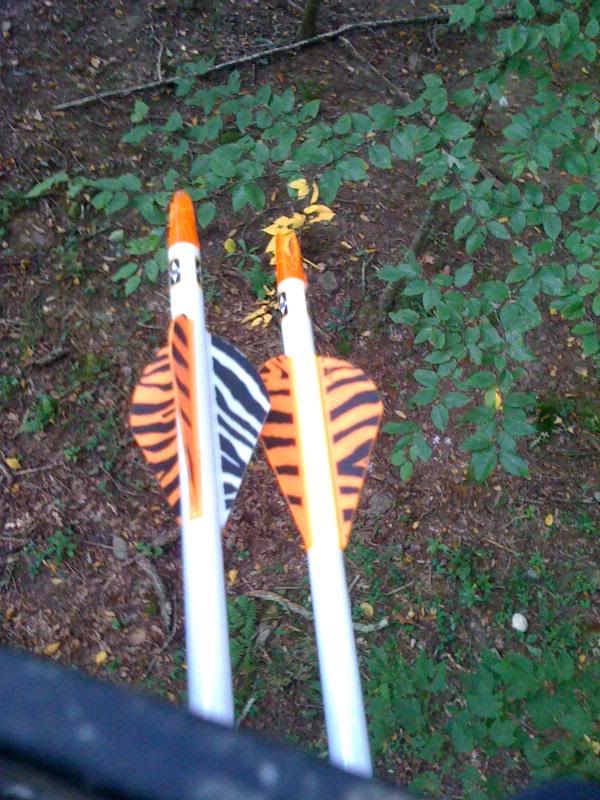 Around 6:00 PM, I caught a glimpse of a deer walking through the woods coming towards me, but there was a thicket in between us. I watched with my binoculars and could see a doe walking into the thicket, but I lost her inside. After about 20 minutes, I caught here again coming out the other side, probably 60 yards from me. I began had my bow ready, clipped in my release, but was still sitting. She got behind a few trees and as I stood she sensed something and stopped in alert. After a few minutes she cautiously walked on and I could see she was at 40 yards and closing. At 30 yards I drew and she continued walking around a trail and I was just waiting for a shot. She slowed down a little and offered a great broadside shot, which I took. The arrow smacked into her and realy made a LOUD pop. I could see it was a good hit and she took 3 quick bounds and I could see blood spewing of both sides. As she ran across the trail towards the field I could even hear the blood hitting the leaves. After about 40 yards of running she slowed and tipped over. I watched her with my binoculars and she was down for the count.
My race versus the clock started now...as it was hot and I didn't want to take a chance at the meat spoiling. I hustled to drag the deer back to the truck. I didn't field dress until I was near the truck to help. I took a few quick pictures with my cell phone, but got better pictures after the dragging was done.
I checked her in, skinned her out, and began soaking the meat in iced salt water. So, my Early Season Doe Hunt was a success, I'm glad to have some venison for the freezer!
Last year I bought this PSE Firestorm X off of the classifieds here on Archerytalk.com...This bow is a great bow for me, and I really couldn't be happier. Thanks again Reward.